10 Popular UFC Fighters That Will Never Be Champion
Hard facts say they just aren't going to get that UFC belt.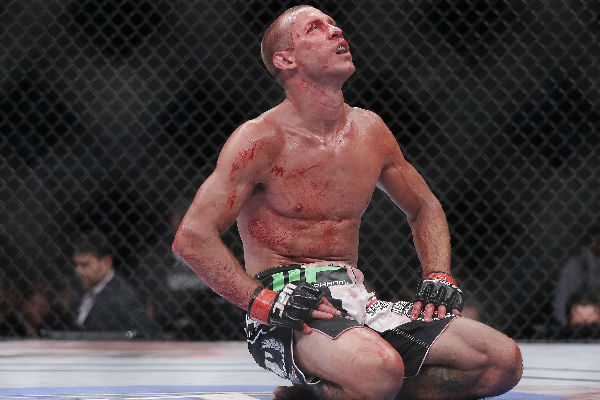 Let€™s face the facts, it€™s an amazing feat of athleticism just to make it to the UFC. However, everyone worth their salt as a competitor wants one thing: to wear the championship belt. Unfortunately for the athletes on this list, chances are that they will never hear Michael Buffer refer to them as the NEW UFC Champion. Olympic competition, collegiate wrestling, championships in other organizations, being in the best MMA camp in the world; none of these things guarantee even a title opportunity in the UFC. This is a list of popular fighters. Most of them have the charisma to put butts in the seats. Many of them are knowledgeable enough to coach. But the hard facts say they just aren€™t going to get that UFC belt.
10. Hector Lombard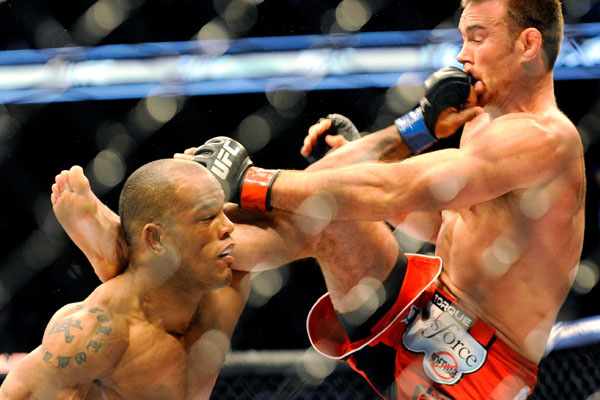 Current Welterweight, 34-4-1 (1 NC), Age 36 One of the scariest, physical beasts in mixed martial arts, the Olympic Judo competitor for Cuba came into the UFC with one of the most respected winning streaks in all of the sport. It was even proposed that if he defeated Brian Stann in his UFC debut that a title shot at then Middleweight Champion Anderson Silva could have been next. After a string of injuries to Stann and Michael Bisping, Lombard was moved to fight a month early against Tim Boetsch. Boetsch is no pushover but his defeat of Lombard shocked the MMA world. Since then, Lombard has went 3-1, finally stringing consecutive wins together against Nate Marquardt and Jake Shields after dropping to the Welterweight class. Ranked #6 in the class, he recently pulled out of a of a fight with #9 Dong Hyun Kim and replaced with #4 Tyrone Woodley. This gives Woodley a chance to distance himself even further for a title shot , also allows Kim to catch up to Lombard, and can potentially cloud a title picture that already has three perfectly reasonable title contenders: Robbie Lawler, Rory MacDonald, and Carlos Condit. At his age, with the difficult cut to Welterweight, and a wall of contenders in front of the Olympian it just doesn€™t look like he is going to make it to competing for that title without taking the risk of injuries. However, pulling out of fights is not a good sign for Lombard, he being the one to weather an injury bug. Maybe he is considering a move back up to Middleweight with long time champion Anderson Silva dethroned. But the hard facts say he just can€™t make that climb, either way.
Jacob Wilson
Jacob is a cranky old, writer in training. He has been covering MMA, wrestling, comics, tabletop games, and video games almost since the podcast was invented. He has a Bachelors in History from the University of Oklahoma after an eclectic collection of majors, as well as graduate studies in Philosophy and History.
See more from Jacob