10 Reasons Ronda Rousey Is The Most Lethal Unarmed Woman On Earth
12-0-0. Those figures don't lie.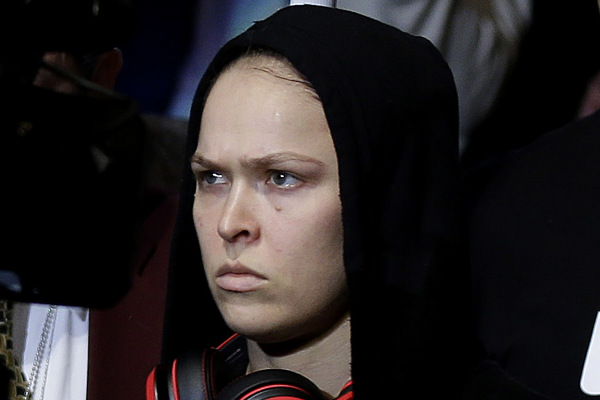 "You€™re not training to be the best in the world. You€™re training to be the best in the world on your worst day." This quote absolutely embodies what Ronda Rousey is all about. She has forever been a fighter; regardless of whether that is signified by a belt around her hips. She has forever been a competitor; battling adversity and shattering barriers to achieve her goals. But most importantly, she has forever been focused; not allowing her surroundings, doubts and fears to penalise her chances for greatness, and hell, has she achieved as such. As the undefeated Women's Bantamweight Champion gears up to defend her title for the THIRTEENTH consecutive time against equally unbeaten challenger Holly Holm (9-0-0) at UFC 193 next month, it seems apt to document why Rousey is the most lethal unarmed woman walking this planet right now. As dominant outside the Octagon as she is within, there is very little 'Rowdy' is yet to accomplish, and this is truly a cause for celebration. She aims to retire from the UFC leaving a sprawling, dramatic legacy in her wake. Considering she has pretty much managed this already - and currently shows zero signs of stopping - Rousey will exit with more than a memory; she'll build a dynasty.