10 Reasons To Watch Anderson Silva vs Nick Diaz At UFC 183
The Spider is coming back, and meeting Stockton's own Nick Diaz in his return!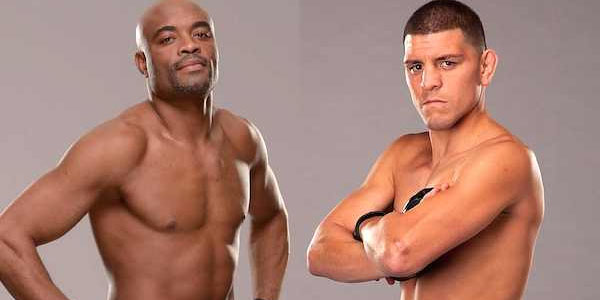 Well, the UFC has finally done it: it has announced the return of Anderson Silva, in a fight that actually more or less qualifies as a super fight, to be held at UFC 183 on January 31st, 2015. There, he will meet the ever controversial Nick Diaz in a fight that promises to be an explosive clash of striking styles, given that neither man is known for wrestling opponents. As a result, it's the volume punching of Diaz against the accuracy and agility of Silva in what will no doubt be one of, if not the, most anticipated bouts of the next half year or so. Make no mistake: Diaz is a dangerous return fight for Silva, despite the Stockton fighter going up in weight to meet The Spider. You can rest assured that Silva won't be clowning against Diaz, who will actually be one of the better names Silva has met in the octagon aside from Chris Weidman, who he has now lost twice to, and Vitor Belfort/Dan Henderson (the knock on Silva's title reign, if any, was the quality of opponents he faced, with Patrick Cote, Travis Lutter, James Irvin, and Thales Leites really having no business being in the octagon with Silva). There's going to be a lot of anticipation for this fight, but will it be worth the wait? In short, yes. There's very little chance that this fight bores. Both fighters have exciting styles. Diaz has a solid chin, but Silva has some of the most dangerous strikes in the game. On the flip side, Diaz and his volume strikes are threatening enough that Silva will stay focused in the octagon and avoid some of his past show-boating tendencies. And no matter what, you know Diaz will sell this fight leading into it. So with all that said, here are ten reasons to watch Silva vs. Diaz at UFC 183.