10 Reasons Why Andy Murray Can Win Wimbledon 2015
Britain's finest is back to his very best.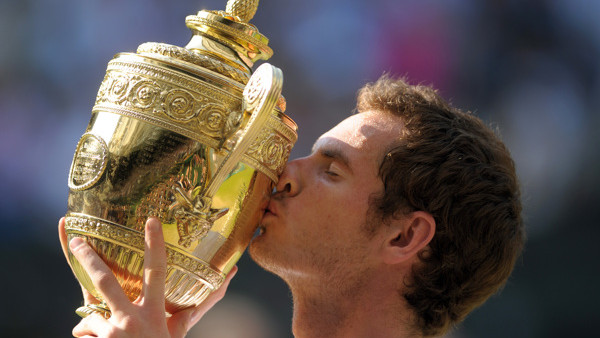 The British summertime may feature regular incursions from those same dishwater skies and foul winds that plague the other seasons, but at least there's always one clear-cut indicator to remind you of the time of year: Wimbledon.
Falling as it does in the break between football seasons and unencumbered by any obvious rival distractions from other athletic pursuits, Wimbledon is England's summer sporting showpiece and remains the most sought after trophy in tennis. And not so long ago Tim Henman's unfailingly brave but ultimately futile attempts to win his home tournament were reasons to be cheerful, though never enough to prompt legitimate optimism among long-suffering local spectators.
But then Andy Murray came along and changed all that.
The Scot followed a tearful defeat at the hands of Roger Federer in the 2012 final by blasting the sport's incumbent legend off the court just four weeks later to win an Olympic gold medal and finally ended 77 years of hurt by winning Wimbledon the following year.
After a period of professional and personal tumult, Murray is back on song and ready to contend for major honours once again, as demonstrated in fine style by a commanding week's work that just saw him win his fourth title at Wimbledon warm-up Queen's.
Will he again be lifting the Wimbledon trophy aloft in a few weeks' time? There's plenty of compelling evidence to suggest that's exactly what will happen…
10. Back In Business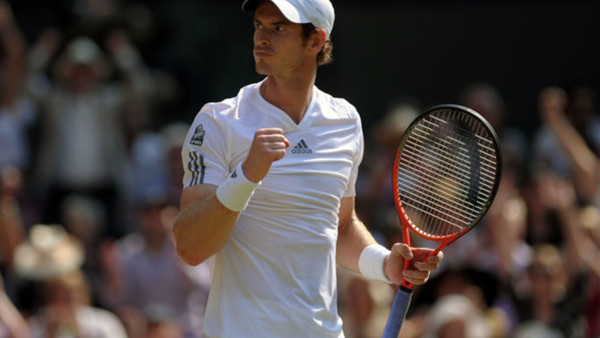 When Murray reached the 2012 Wimbledon final but emerged a gallant loser rather than Britain's first male champion in 76 years, some started to wonder aloud whether the Scot was destined to be one of the sport's nearly men. After all, the four-set loss suffered at the hands of Roger Federer marked Murray's fourth defeat in as many Grand Slam final appearances; for some astute observers, the writing was on the wall.
Murray didn't see it that way.
Instead, he embarked on an annus mirabilis that would see him become the world's best player in that period, even if the number one ranking remained out of reach. Murray followed up victory in the men's singles at the 2012 Olympics by winning his maiden Grand Slam at the U.S. Open that same year, also reaching the Australian Open final at the start of 2013 before that famous Wimbledon win guaranteed him sporting immortality.
What makes that golden spell all the more remarkable is the fact that for some time Murray had been experiencing extreme discomfort in his lower back, a disc problem forcing him to miss the French Open prior to his Wimbledon victory and requiring surgery in late-2013.
The surgery went off without a hitch and was relatively straightforward, but Murray's recovery was anything but.