10 Retired Footballers Who Went Out In Style
If you've got to go out, then go out with a bang.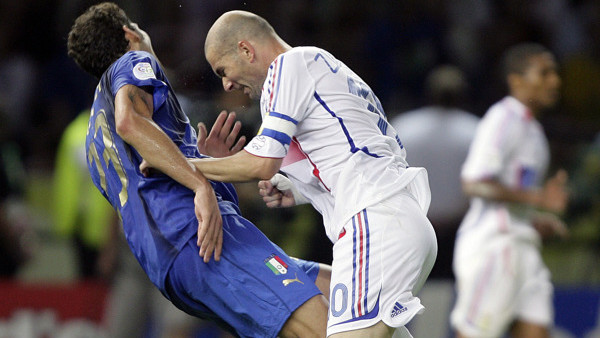 The football career is a strange one. There aren't many other professions where you can retire by the age of 32 and, if you manage your money correctly, be set for life.
Many players go chasing the final paycheck or can't resist continuing their careers, moving to faraway countries or slipping further down the footballing pyramids before retiring relatively quietly.
Not this list of legends.
These players gave their all to the game and made sure their names will go down in history.
Despite the positive implications behind the word 'style', don't believe that everyone here retired in good graces.
Zidane is our thumbnail, after all, but more on that later.
By style, we refer to those with memorable final outings in the beautiful game. High scorelines, title wins, rival victories, red cards and heroic sendoffs can all be found here.
Similarly to your favourite action-movie hero, not everyone gets to go out in the way they necessarily wanted, or could ever have ever imagined. Football is impossible to predict and that is exactly why we love this game.
Whether leading their boyhood club to glory, or leaving their head on an opponent's chest, these players all bowed out with a bang.
10. Zinedine Zidane
Many new football fans will know Zinedine Zidane as one of the most successful managers in Europe due to his Champions League outings with Real Madrid, but long before that he was regarded as one of the greatest midfielders to have ever graced the pitch.
The 108-capped French international enjoyed trophy-laden spells with Real Madrid and Juventus - he even won the Ballon d'Or in 1998 - and looked set to conquer the biggest stage in world football for a second time in the summer of 2006: the World Cup.
Having announced that he would be retiring completely from football at the tournament's completion, all eyes were on Zidane. Following a slow start in the group stage, France would go on to beat Spain, Brazil and Portugal en route to the final with Zidane scoring, assisting or doing both in each knockout game.
The final would be one to remember and to forget for the Frenchman.
Though he scored France's goal to take the game to extra-time, following provocation from Marco Materazzi, Zidane planted a firm headbutt to the Italian's chest, flooring him. Of course, the red card was immediately shown and France would go on to lose the final on penalties.