10 Things Crystal Palace Fans Need To Know About Emmanuel Adebayor
Palace's search for a striker ends...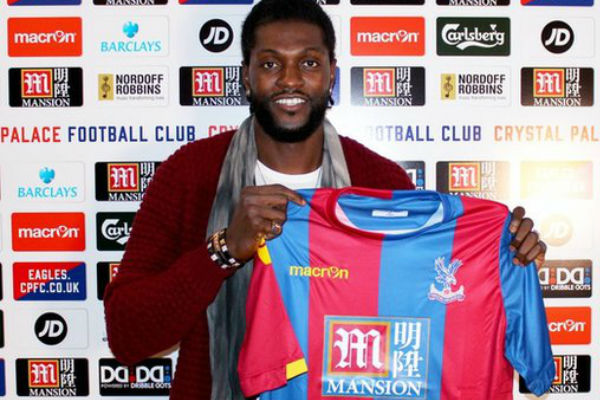 On January 26th 2016, Crystal Palace Football Club
confirmed the signing
of Emmanuel Adebayor on a short term deal. The giant Togolese striker has been without a club since he left Spurs in May and became a free agent. Despite leaving the club, Spurs have continued to pay his wages, such was the desire to get him out. It's understood Spurs will still have to supplement some of his wages. Speaking to the club's website, he said: "I chose Palace because my family are happy in London. Palace have been playing the football I like and they have a few players who are my friends. Hopefully I can bring more experience to Palace and achieve what they want to achieve. I don't have anything personally to achieve - I've got to go for the team and what they want to achieve. As a footballer you always want to leave your name out there. What I've achieved in England and football so far, I am quite happy." Adebayor joins Palace with the club desperate for goals and in horrendous form, so, despite his lack of game time this year, his new club will be expecting him to hit the ground running.