10 Things You Can Only Experience At A UFC Live Event
Haven't been to see the UFC live? Here's what you're missing.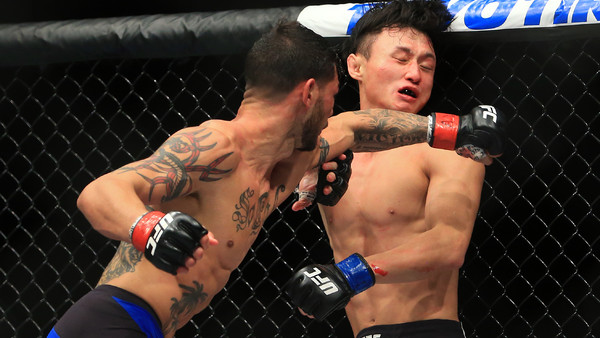 It's been twenty-five years or so since the first UFC event went down. How things have changed since roughly 8,000 fans took in that inaugural show back in 1993 in Denver, Colorado.
Like any live sporting event, there's a vast difference between what you see on TV and what you get live with the UFC.
WhatCulture's Jay Anderson had a chance to go back stage at UFC Atlantic City last week, and take it all in from frankly one of the best seats in the house.
With a promising lightweight main event between Kevin Lee and Edson Barboza, plus the return of Frankie Edgar (too soon, many complained) following a knockout loss at the hands of Brian Ortega, it was an event that had a little bit of everything. Which made it the perfect one to measure where the UFC is with its live shows. And while there is always room for improvement (allowing fighters to get more creative with their entrances is a big one), there are definitely a few things you can only get live.
And, of course, there're a few things most fans could probably do without. We'll take a look at both the good and the bad, and check out ten things you can only experience from a UFC live event!
10. Fans Who Think They're The Main Event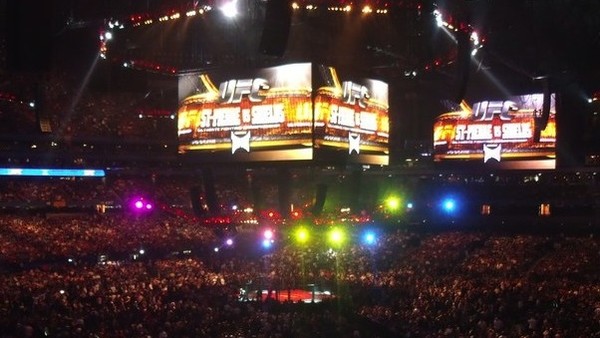 Not one, not two, but three fights in the bleachers, oh my!
One of the down sides of any sporting event, unfortunately, is nearly always the fans. UFC events are no different from any other outing in that regard. Whether the venue be a hockey arena or a big stadium, you're shoulder to shoulder with the masses. Sometimes, you'll be amidst a sea of educated fans who understand the intricacies of the sport, from Muay Thai to Jiu-Jitsu. Most of the time, you're just hoping the guy next to you won't spill his eighth overpriced beer on you.
Again.
However, if you're incredibly unlucky, you wind up with fans deciding that they're the main event. A little too much in the way of liquid confidence can lead to fisticuffs in the stands, something the most recent UFC card had in spades. A trio of fights in the bleachers kept security busy, including one that saw someone try to involve a chair.
Folks, it's not wrestling — chair shots are most certainly not allowed!
This is not a situation unique to the UFC, and there's little they can do to prevent it. Save maybe a "Don't Try This At Home" message ahead of every fight. Though that should go without saying.