10 Worst UFC Fighter Nicknames
"IT'S TIIIMMMMEEEE!" for a serious rethink...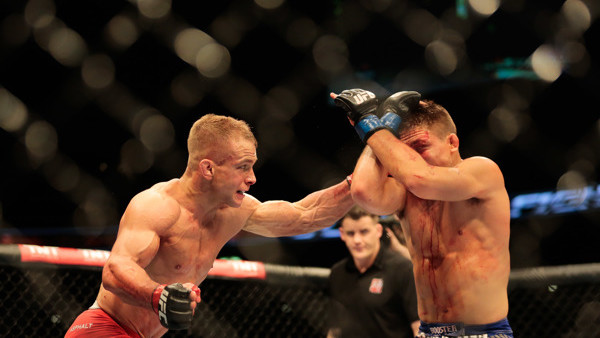 A nickname can brilliantly define a fighter. It can tell a story, send a warning to a rival and be used as a bellowing beacon for commentators. Whilst not a requirement in the UFC, the vast majority of competitors in the promotion opt for an alias. A large percentage of them are also very good indeed; usually witty and wise, mean and muscular. Some have become so iconic that the nickname actually becomes an indented asset to their identity; Chuck "The Iceman" Liddell or "Rowdy" Ronda Rousey are perfect examples. But for every great nickname which sends shivers down the spine when Bruce Buffer growls the introduction, there is always one that will make you cringe and choke on that refreshing beer you were previously enjoying. For whatever rhyme or reason these UFC fighters had for their self-assigned nickname, the underlying truth is that they sound completely idiotic...