5 Great Michael Bisping UFC Wins
The Count may have his back against the wall, but he's never really down for the count.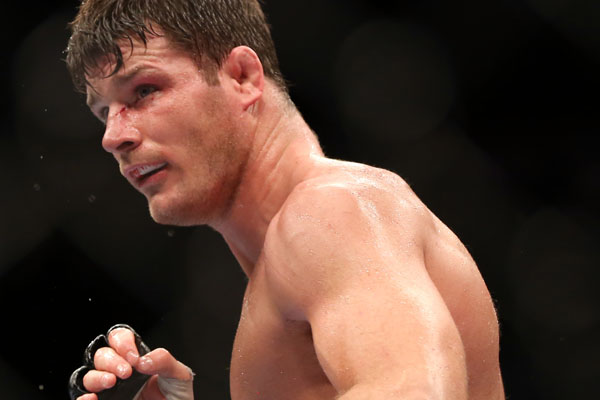 Michael Bisping returns to the octagon this weekend to face Cung Le at UFC Fight Night 48. Le vs. Bisping headlines the card, which will be shown on UFC Fight Pass. To mark the return of €œThe Count€ to the octagon, we decided to go back and look at some of his matches over the years - mainly the five greatest wins he has had in the octagon to date. It's easy to overlook Bisping's successes and focus on just the failures - the number of times he has blown it in title eliminators, his posterizing at the hands of Dan Henderson, or his controversies - but we shouldn't forget that he's a talented fighter who has consistently been in the top 15 of the middleweight division for several years now. In fact, should he be victorious over Le at UFC Fight Night 48 in Macau, China, he will become the single winningest fighter in UFC history to have never been granted a title shot, something that nearly defies belief given Bisping's high profile in the promotion and especially in his home country. Not to mention the fact that he has won a season of The Ultimate Fighter, and coached two of them. The Le fight is crucial for Bisping - a loss will likely cement his status as also-ran and relegate him to gatekeeper duties - but it's a winnable fight. Before we get to it, lets go back and re-visit some of Bisping's best octagon moments - here's five of them.