5 Things Bayern Munich Fans Need To Know About Arturo Vidal
The signature of Juventus' powerhouse midfielder makes Die Roten Champions League favourites again.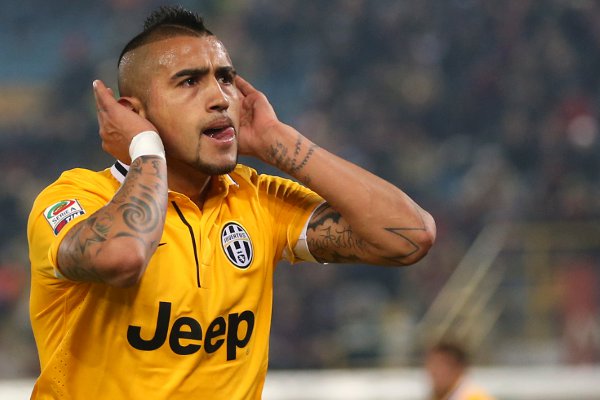 There aren't many players like Arturo Vidal. Essentially, he covers the space from one 18-yard box to the other and whether it's passing, tackling or shooting he can do everything. Vidal does it all. He can be detonated at any point during the 90 minutes and the effect is outrageous. Like a midfield powered-up Pac-Man he glides through midfield spaces, challenges for every loose ball and starts frequent fast-paced counter attacks. If you thought
Bayern Munich had bought themselves a £26 million Bastian Schweinsteiger
like-for-like replacement then you thought wrong... Schweinsteiger was a man of leisure; he masterfully conducted Bayern's midfield from the half way line, something he has done effortlessly throughout his career. Vidal doesn't possess the same carefully aged skill-set but rather acts as a midfield hype man bouncing around the centre circle like a wound up racing duck toy. Yet the 28-year-old's energy doesn't run out, he's a swiss army knife of midfield ability ranging from last-ditch tackling to 30 yard howitzers. Pep Guardiola still has Xabi Alonso, Phillip Lahm, Javi Martinez and Sebastian Rode who can fill Schweinsteiger's role and therefore Vidal will not be put into that bracket. The former Juventus midfielder has the chance to make himself Bayern's key midfielder and provide them with a box-to-box presence that they haven't properly filled since Toni Kroos left for Real Madrid. And given that he's going to be so important, it's pretty key that Bayern Munich fans should know about their new signing...