5 Things Man Utd Fans Need To Know About Morgan Schneiderlin
Meet Bastian's new midfield partner...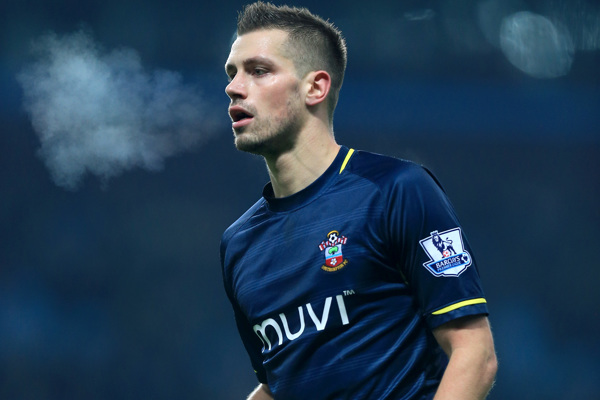 Morgan Schneiderlin signing for Manchester United is a strange one. The former Southampton midfielder is clearly a very talented footballer and certainly gives Louis van Gaal a midfield presence that was lacking last season. He has made more tackles than any other player in the Premier League over the past three seasons and is a reliable, steady and disciplined £25 million signing. What he hasn't done is played any Champions League football and that could prove to be a problem as Manchester United aim to regain their place at the top of the football stratosphere. Maybe it's the fact that Bastian Schweinsteiger's move to Old Trafford was announced at roughly the same time as the Frenchman's transfer and it surreptitiously created a comparison war in which there is only one winner. When the Bayern Munich legend signed for the Red Devils an unforced smile crept across my face followed by a pleasing nod but my reaction to Schneiderlin's move was somewhat different. Disgust is a strong word but the thought of Louis van Gaal pulling a 'Rodgers' was a shock to my system and the Southampton tackling machine simply hadn't ever struck me as a player worthy of putting on a newly manufactured Adidas Manchester United shirt. That was the old me. Three hours of Schneiderlin revision and Sky Sports montages and I'm beginning to like the £25 million man. At 5ft 11 the French international is a midfield commander and alongside the German World Cup winner the duo will make a formidable double pivot as LVG looks to be opting for a 4-2-3-1 next season. Yes, he'll need some time to settle into a team that is crawling with egos and silverware but his education at Southampton under Mauricio Pochettino and Ronald Koeman will prove vital to his progression. Will his addition win Manchester United the Premier League? My reflex reaction is no, but I'll get back to you in September. Here at
WhatCultureSport
we have looked into some of the things that Manchester United need to know about their midfielder...