5 Things We Learned From UFC 181
A night totally dominated by CM Punk.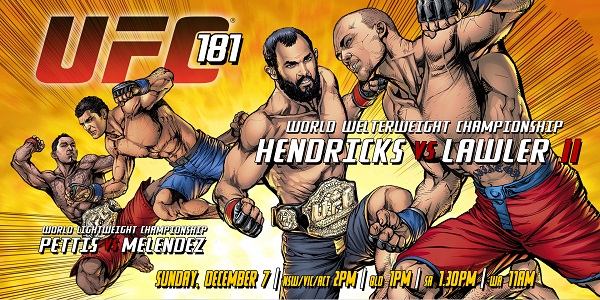 UFC 181 boasted a tremendous lineup on paper, but the odds were that this card was going to change dramatically due to the injury curse that has plagued the promotion. Besides some minor changes, the meat and potatoes of the card were left on the plate which was a refreshing change of pace. Because of two sensational title fights, along with several results that hold divisional significance, and the signing of a free agent that no one saw coming this show was worth the price of admission. Of course, what would be a UFC event be without a judging controversy in the main event? Those who scored the fight for Johny Hendricks were stunned to hear Bruce Buffer utter the words €œAND NEW€ as Dana White placed the welterweight strap around the waist of Robbie Lawler. Those in the camp that believe the right decision was rendered that evening witnessed a storybook moment as Lawler realized the potential that was placed upon him twelve years ago. The €œRuthless One€ is a product of a legendary era that perhaps gave the old guard their last great moment. While this will surely be a night to remember in Mixed Martial Arts, there were a lot of interesting developments. Some effect what will take place inside the confines of the cage while others are part of a larger design to win back the casual fans and legitimize the UFC€™s place in the sports world.