50 Things To Expect From Super Bowl 50
It's game time – here come the tropes...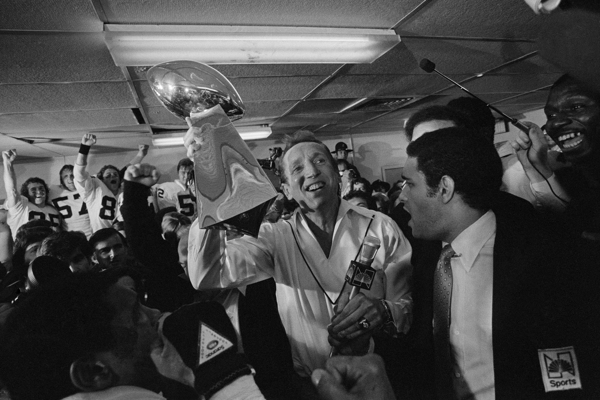 It's that time of the year again. The regular season is done, the respective Championship, er, Champions have been decided and all that remains is for the two league-topping teams to scrap it out over 60 minutes in a Bowl that's well and truly Super. Every year's Big Game throws up its fair share of surprises, from last-minute pass plays that perplex the planet to sibling coach-offs and ads absurd enough to amuse and appal in equal measure €" and this year is set to be no exception. If you aren't a regular follower of American Handegg, you might have missed that 2016's big finale is the 50th staging of what was once the World Championship Game. This means you can expect more glitz, glamour and gaffes than ever €" not to mention a clash of epic proportions as the two top-ranked teams in the NFL battle for the Vince Lombardi Trophy. Wondering what you should be watching for? Read on for the 50 stories, tropes, themes and inevitabilities that will make Super Bowl 50 sublime.
50. Battle Of The 1s
https://www.youtube.com/watch?v=Gd9enj0fmXE Peyton Manning vs Cam Newton: a quarterback match made in footballing heaven. Both were no. 1 draft picks €" Manning in '98, Newton in '11 €" which, in itself, ought to make for a mammoth fight. Add a clash of styles and an era-spanning age gap (Manning is 13 years Newton's senior) and you've got yourself the ingredients for a titanic tussle. The best bit? Neither will be on the field at the same time. This is Newton's first Super Bowl. It may well be Manning's last. What more could you ask for?