6 Reasons Why England Should Use 3-5-2 Formation
"England are at an all-time low.. and the truth is nobody really cares."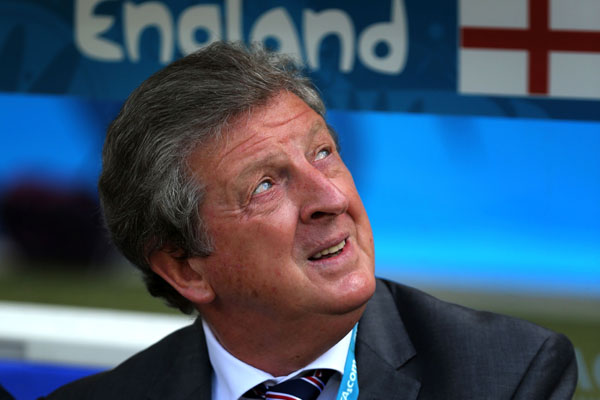 "England are at an all-time low.. and the truth is nobody really cares."
Those were the hard-hitting words by current Millwall and former Crystal Palace manager, Ian Holloway in a recent Daily Mirror article, and it seems he might not be wrong. A lot has been made about the attendance of 40, 181 spectators during 1-0 friendly win versus Norway, but as Sam Wallace of the Independent highlighted, coverage about it was slightly exaggerated considering that England's home crowds are traditionally among the best in the world, despite the team's historic lack of success:
"The fact that this week€™s crowd has become a stick with which to beat Hodgson and the FA has more to do with the historically healthy size of England€™s home support, rather than the lack of it."
Despite this, the crowd for England first post-world cup match was the record lowest since the new Wembley was constructed and this reality isn't helped by England's very lackluster EURO 2016 qualifying group, in which only Switzerland are of the reputable standard to really challenge England. So ignoring potential glamour friendlies, it will me almost two years before England are tested again in a competitive international against the major nations.
Therefore while England will obviously be looking to win these qualifiers convincing, Roy Hodgson and the coaching staff should use these matches to create a team style and strategy that will hopefully challenge elite opposition at EURO 2016.
It would be ill-advised on their part to repeat the mistakes the 2014 World Cup qualifiers, in which they defeated mid-level teams; Montenegro and Poland with a one-dimensional formation, only for the faults in that tactical system, to be brutally exposed by Italy and Uruguay at the World Cup.
For the next few days build up to the Switzerland fixture will be dominated by pundits and arm-chair experts stating what XI should Hodgson pick. However looking long term when all players are fit and available, the tactical set-up I believe that the "Three lions" should adopt going forward is 3-5-2 formation, that has become somewhat trendy in recent seasons.
Ignoring Manchester United's early season recent struggle with the system, many clubs and international sides have been using the 3-5-2 again with positive results: Three time Italian champions Juventus, Netherlands, Chile, Costa Rica and Mexico impressively during the World Cup and Hull City during their 2013/14 FA Cup run.
In the opening weeks of the 2014/15 Bundesliga and Ligue 1, renowned coaches Pep Guardiola and Marcelo Biesla are integrating variations of the the tactic. Guardiola has used a 3-4-2-1 with Bayern Munich and Bielsa a 3-4-3 with Olympique de Marseille.
Analysis the strengths and weaknesses of England, here are the six reasons why the 3-5-2 would suit the three lions perfectly en route to EURO 2016.