6 Things You Need To Know Before Bellator NYC
The biggest event in Bellator history takes place on Saturday. Here's a lo-down.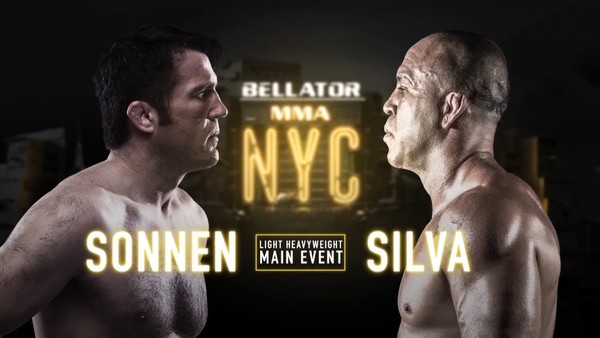 It's hard to believe that Bellator MMA held its first event way back in 2009. Spending its formative years as a Spanish-language broadcast, there was an understanding that evolution was needed to break into the mainstream despite their budget restraints. After the Viacom takeover handed them a more competitive budget, they moved onto Spike TV in 2013. These two factors have helped Bellator establish themselves as the clear number two promotion in mixed martial arts.
Their second foray onto pay-per-view, Bellator NYC will be their first visit to the world's most famous arena, Madison Square Garden. They're not holding anything back, putting together a deep card that has something for everyone.
Three titles are on the line at The Garden, with the lightweight, welterweight, and light heavyweight titles all being defended. The most hyped prospect in years makes his pro debut on the main card, whilst two old foes finally settle a rivalry that's been brewing for years in the main event.
Throw in a big heavyweight fight in the co-main event, and here's why Bellator NYC is a must watch, even if you're trying it out for the first time.
6. Chael Sonnen Vs. Wanderlei Silva
As far back as 2010, Wanderlei Silva was already taking umbrage at Chael Sonnen's repeated derogatory comments about his Brazilian contemporaries. In 2012, Silva confronted him in a van in Texas after some UFC promotional activities. Sonnen's main beef was Wanderlei bringing a cameraman to film the argument. In 2013, they coached opposite each other in an explosive The Ultimate Fighter Brazil series, where the growing tension got the better of them. A wacky brawl ended with Chael taking him down and the two men swinging at each other as the entire TUF roster struggled to separate them.
The fight was booked a couple of times in 2014, but an injury to SIlva first time around was followed by both guys failing drug tests, meaning UFC had no choice but to ditch the fight, and ditch the fighters. Both have ended up in Bellator, keen to end this rivalry once and for all.
Both men have confirmed they have been drug tested in the build up, and there've been no flags so far. With such a long and storied rivalry, it was always going to come to a head somewhere. Saturday at Madison Square Garden, it finally goes down.
Truth be told, it's difficult to tell what either guy has at this point. Sonnen looked awful in January when he lost to Tito Ortiz in his first fight since 2013. But with the story behind it and Chael's desperation to avenge the Ortiz loss, this is a must watch.