8 Footballers Who Proved Everybody Wrong
From golden shower to Golden Balls.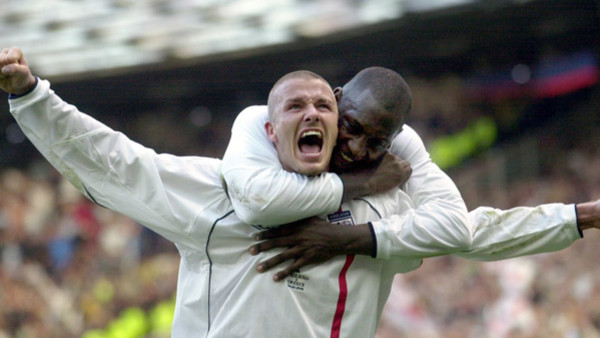 Based on five-a-side knockarounds with colleagues, sports writers are a very rich bunch indeed when it comes to levelling criticism against infinitely superior pros.
Yes, it's true you don't have to have been a horse to become a jockey, and footballers at the highest level earn the sort of wages that make a certain degree of scrutiny understandable and even acceptable, but exactly what right do men and women who can only read the game if printed in black and white have to be profferring pointers? Being able to spell 'catenaccio' doesn't make you a master at it.
Of course, this line of thought drifts dangerously close to 'you never played the game, show us your medals' territory, but there's a certain weight to it. Luckily for footballers, the words of journalists are permanent. Over time, maligned players usually have the chance to make them eat shredded newspaper, such that 'proving the doubters wrong' ranks up amongst the key motivators in the sport, just alongside scoring against a former club.
It's a bit of a precarious line to suggest us writers don't know what we're talking about, then. But, as these examples prove: we don't know what we're talking about.
8. Arjen Robben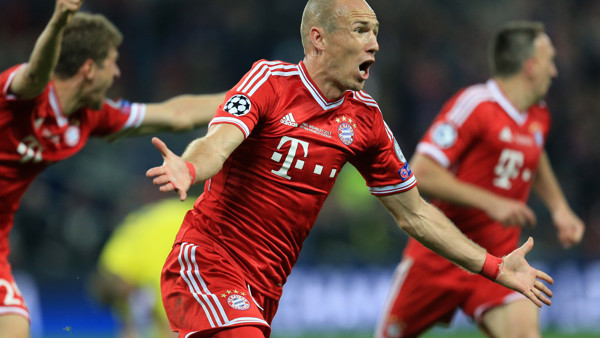 Dutch winger Arjen Robben was very much Chelsea's Cinderella, a gracious albeit temporal beauty of the ball, whose flat-footed crystal slippers would shatter at the slightest contact. Although his time at Stamford Bridge was trophy laden, almost constant injury strife meant Robben gradually became an expensive liability. Being substituted as a substitute in the 2007 FA Cup Final - the ultimate ignominy for a player - signalled the end. Months later, Jose Mourinho offloaded his unreliable attacker to Real Madrid.
Robben found consistency easier to come by in the Bernabeu, but his lack of eye-catching figures - in spite of his performances - and a want for marketable star appeal at a club as obsessed with image as honours did him no favours. When Florentino Perez rolled back into town as Real's President in 2010, he once more opened the black hole of his chequebook to a galaxy of stars. Why have cotton like Robben when you can have the silky Cristiano Ronaldo? Again, he was cast aside, this time to Bayern Munich.
Something about Bavarian life appealed to a player with absolutely none of the trappings of superstardom; the Teutonic way suited him to a tee, and he immediately hit the ground running with his trademark anatic gait. Robben blossomed in the Bundesliga as Bayern became his forever home, a place where he'd rack up 144 goals and 20 trophies. This time, the fairy godmother's spell was permanent.