9 Biggest Downward Spirals By Former Premier League Clubs
Premier League relegation can be a bitter pill to swallow and rather hazardous to the future of your club.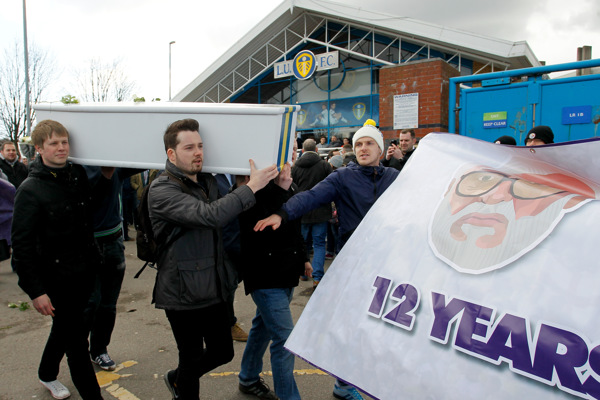 The Premier League has become European football's financial superpower, with its clubs sharing in a windfall of more than £8.3-billion following a new broadcast deal reached for 2016-19. It's an incredible sum of money, a staggering 50% increase on the current £5.5-billion deal. Due to this deal there will undoubtedly be clubs who increasingly use such riches to try and drive success, buying highly-rated players on expensive wages; others will use their money to invest in youth and try to uncover the next Ronaldo or Messi. Despite the riches of the Premier League, taking such drastic action to build and improve a club will always be a gamble. Should your club get such dealings wrong and bring in duff players on big money, or suffer through mismanagement, the consequences of dropping down a division will be greater than ever. The gap between the revenue for a Premier League club and those in The Championship will be wider than ever before, and if your club is reliant on top-flight broadcast money to survive, it could risk annihilation. Take heed Aston Villa, Newcastle United and the other clubs battling against relegation, your future could be similar to these clubs if you aren't too careful...