Are Liverpool Favourites For The 2018-19 Premier League Title?
Can Jürgen Klopp lead Liverpool to their first league title since 1990?
It might sound strange, but in spite of Manchester City's utter domination over the course of last season, there's an argument to be made that Liverpool, not City, are the favourites for this coming season's Premier League title.
With the bookmakers, of course, City are overwhelming frontrunners and rightfully so. They broke all sorts of records last year and look the most well-rounded team in England, with star players all over the pitch, but if there's one team that could really give the Citizens a run for their money, it's got to be Liverpool.
Why? Well, first of all there's the fact that Liverpool are one of the only teams who managed to beat City last season. And they didn't do it just once. The Anfield squad beat the Citizens on three separate occasions across all competitions, with Liverpool boss Jürgen Klopp sussing out a system that seems to work against Pep Guardiola's side.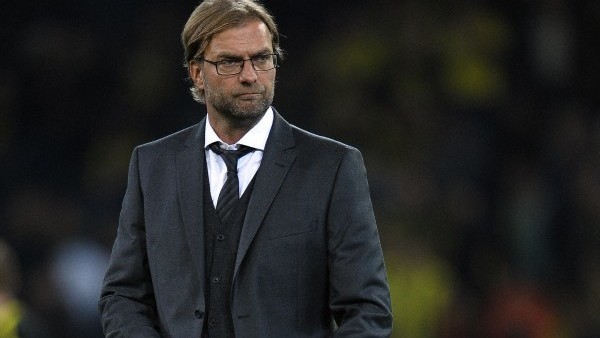 Liverpool also made it all the way to the Champions League final, at City's expense, proving themselves to be one of the finest squads in the continent, and they perhaps could have gone all the way in that competition were it not for an unfortunate injury to star man Salah and a poor performance by keeper Loris Karius.
While City and certain other clubs have had relatively quiet summers, Liverpool have been the biggest spenders in England, doing some great business on paper and improving their squad in key areas. They've spent almost £180m in total, and that's not counting Virgil van Dijk, who arrived at the club in January of this year for £75 million.
Of course, money doesn't guarantee success. We only have to look to Liverpool's Merseyside rivals Everton for an example; they flashed the cash last summer too but had a disastrous start to the season and ended up with a disappointing 9th place finish.
However, Liverpool do seem to have spent their cash very well and were already building on a fantastic foundation, boasting the league's top scorer, Mohamed Salah, who formed one of Europe's most vibrant attacking trios alongside Sadio Mané and Roberto Firmino.
The addition of Alisson is perhaps the biggest signing of them all. Brazil's number one made the switch to Anfield for a world record fee of around £66 million. It's a huge amount of money, but Alisson should do enough to justify it in the years to come.
Opta stats show that Alisson made more saves than almost any other keeper last season, with a 79.3% save rate only bettered by Jan Oblak of Atlético Madrid and David De Gea of Manchester United.
Alisson is also very at ease with the ball at his feet and well-known for the accuracy of his long balls and clearances. He even completed more passes last season than his compatriot Ederson, who was widely acknowledged to have played a key part in Pep Guardiola's successes at Manchester City.
The additions of Naby Keita and Fabinho in the middle of the park could be huge too. Fabinho has been one of Monaco's best players for several years now and is one of those rare defensive midfielders who can chip in with a few goals and assists, scoring seven times and making three more in Ligue 1 last season. 23-year-old Keita is more of an unknown quantity, with up-and-down form in recent times, but has the physical and technical attributes to succeed in England's top flight.
The signing of Xherdan Shaqiri has raised a few eyebrows but could prove to be a masterstroke and a bargain buy, with the Swiss star only costing £13m. Despite playing in quite a defensive Stoke side, Shaqiri has always chipped in with goals and assists since his arrival in England and just enjoyed his best ever season, directly involved in 15 goals for his team.
If Shaqiri can do that well with Stoke, there's no telling what he might be capable of in such a strong attacking side as Liverpool with the likes of Salah and Firmino playing around him. The club can also call on a possibly-revitalised Daniel Sturridge who seems eager to prove he still has a place at Anfield, as well as some impressive youngsters like Trent Alexander-Arnold and Joe Gomez.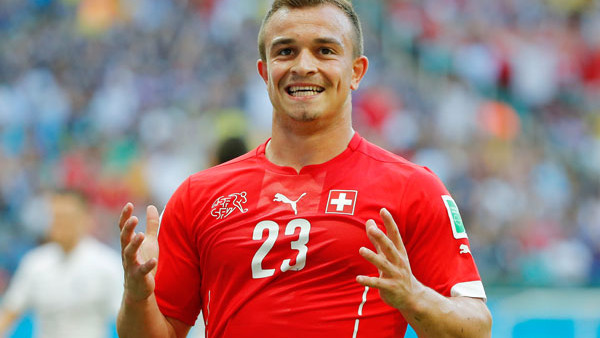 All-in-all, Liverpool were scary last season and look even stronger this year as the most-improved squad on paper. They identified weak areas in their team and fixed the problems in style, adding one of the world's best keepers to their ranks and shoring up their midfield with top class reinforcements. Unlike last season, it's hard to identify any clear flaws in this squad now and Liverpool could have the depth to compete in all competitions.
It's important to note that Jürgen Klopp, despite being with Liverpool since 2015, is yet to deliver a single trophy to the club, so to suggest they should be favourites over City can certainly be viewed as a little rash. City are the logical favourites, while José Mourinho's Manchester United have what it takes to contend for the Premier League crown as well, and the London clubs will all be gunning for that top spot, with Chelsea seeming like a very exciting prospect under Maurizio Sarri.
However, Klopp has guided his side to finals of the League Cup, Europa League, and Champions League. It only seems like a matter of time before this supremely talented group of players takes that extra step and adds a trophy to a cabinet that hasn't seen any new additions since the League Cup of 2012. Liverpool supporters crave the Premier League trophy more than anything else, and they can rightfully hope that maybe their long wait has a chance of coming to an end sometime soon.
Want to write about Liverpool? Get started below...
Create Content and Get Paid
---