Arsenal: Demba Ba All Set To Knock Wenger Out Of Champions League
Senegalese hit-man set to face Gunners in Champions League qualifier.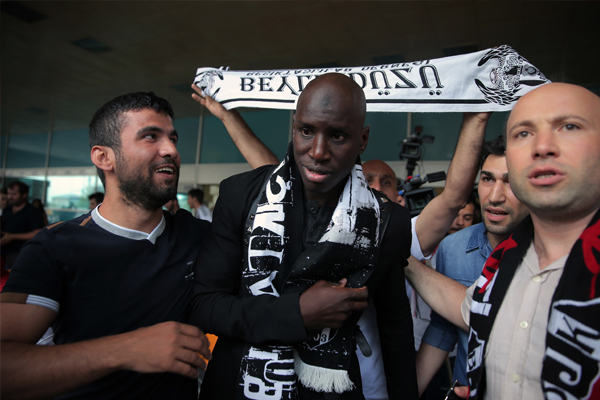 Remember when Arsenal were seemingly on the verge of signing Demba Ba, before and indeed after he signed for Chelsea? Well, the punchline to that particular little saga is on its way, because Arsenal have just drawn the Senegalese striker's new club Besiktas in the qualifying round of the Champions League. The story is set, and Arsene Wenger should be extremely wary that the striker could well be up for writing a little romantic footnote to his failed move to North London. Ba has already scored a hat-trick in the competition, prompting Eden Hazard to celebrate his ability on Twitter immediately after Besiktas beat Feyenoord impressively... https://twitter.com/cireba7/statuses/497104211973136384 And though his first goal for his new club wasn't exactly the most technically impressive, nor the most graceful, Arsenal should already be wary of the striker's potency as his greater first team opportunities in Turkey no doubt increase his fitness level to somewhere around his Newcastle days...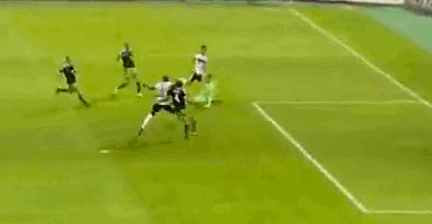 You should always fear a striker who can score without using his head or his feet. Meanwhile, Celtic were rewarded for getting beaten 6-1 in the preliminary qualification round by now disgraced Legia Warsaw with a tie against Slovenians NK Maribor, and the other most eye-catching ties in the round pit Porto against Lille, Standard Liege with Zenit, FC Copenhagen against Bayer Leverkusen and Napoli against Athletic Bilbao. Do you think Arsenal will be able to overcome Demba Ba's Besiktas? Share your thoughts below in the comments thread.