Arsenal Transfers: Leverkusen "Don't Need To Sell" Striker Target
Germans in a good position to keep Javier Hernandez.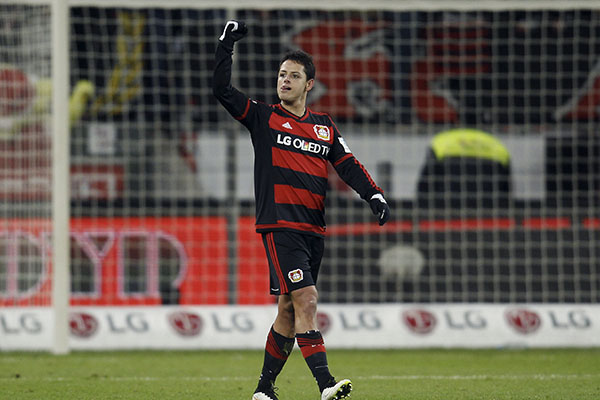 Arsene Wenger has been uncharacteristically open about his approach to transfers this winter. Perhaps because he's currently sitting on top of the Premier League (with only one realistic competitor for the title in Man City), the Frenchman
has openly admitted that Arsenal will be looking for "quality rather than quantity"
with a "maximum of two" players in mind now that the window is open. One of those two will presumably be FC Basel midfielder Mohamed Elneny, who Sky Sports claimed was "
on the verge" of signing for Arsenal
yesterday, but the other won't be former Man Utd striker Javier Hernandez if his current boss has anything to do with it. Rudi Voller, now sporting director at Bayer Leverkusen
has spoken out to Sky in Germany
on Hernandez's situation and the club's need to do any business.
€œChicharito has played a big part in our success so far, through his style of play, through his goals. €œIt€™s easy to reject offers when you are in a position in which you don€™t need to sell. We are in such a position. We will keep the players we want to help us achieve our goals.€
This comes a week after the news broke (
via the Independent
) that the Mexican was a shock target for Wenger, who could do with another striking option to add to Olivier Giroud's 10 league goals so far this term. If Leverkusen don't need to sell, perhaps it would be better looking elsewhere? Would you like to see Arsenal aggressively pursue Hernandez? Share your thoughts below in the comments thread.