Arsene Wenger Promised Arsenal Job For As Long As "He Wants"
It seems the Gunners' hierarchy aren't bothered he hasn't won the Premier League in 11-years...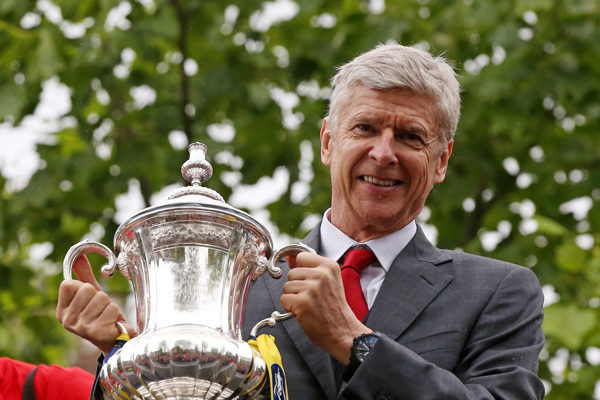 Arsenal's second-largest shareholder has effectively granted Arsene Wenger an unlimited stay at the Emirates - by stating that the Gunners boss should be in charge for as long as "he wants". Wenger still has two years remaining on his Arsenal contract and it is unclear whether or not the 65-year-old would look to stay in north London past 2017. Yet, should Wenger wish to do so, Alisher Usmanov has seemingly given him the perfect opportunity. Quoted in
The Telegraph
, Usmanov said: "If I have the right, I keep Arsene until he wants. "It is a gift for any club to have a coach like Arsene Wenger." In fact Usmanov - who owns more than 30% of Arsenal - also believes Wenger would put into a "very difficult position" at the Gunners due to the financial restraints imposed during the construction of the Emirates Stadium. Usmanov continued (
The Telegraph
): "Arsene Wenger had a very, very difficult position when the club shareholders don't want to put their money into constructing a new stadium. "And because of this he lose five years, maybe the best of his career - without a trophy. In reality, 10 years." Since arriving at Arsenal in 1996, Wenger has won three Premier League titles and six FA Cups. He has also claimed 614 victories from 1,067 competitive games in charge.