Chelsea New Stadium Plans SCRAPPED
Troubles with Roman Abramovich's visa derail new stadium talks.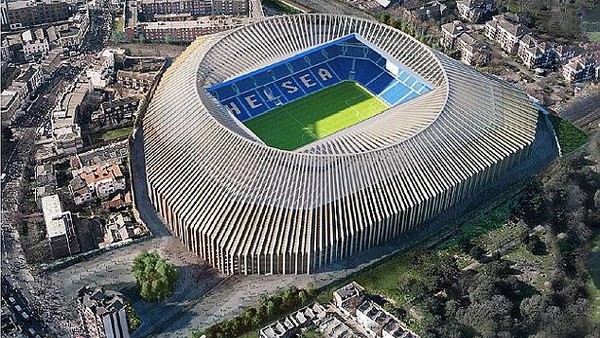 Chelsea have announced that all plans to redevelop their Stamford Bridge home have been put on hold due to the "current unfavourable investment climate".
The Daily Mail reported the story and said that club owner Roman Abramovich's visa has also been denied. Now an Israeli citizen, Abramovich is no longer permitted to work with the club and will only be allowed to visit the UK for six months.
In other words, this is huge news for the club's future and means plans to expand their stadium have been postponed. Those talks called for a redevelopment that would turn Stamford Bridge from a 40,000 (approx) seater stadium into one capable of holding over 60,000.
The costs for these works would have exceeded £1 billion and meant Chelsea would have had to play matches elsewhere for at least three seasons. A statement on the club's official website today revealed that there was no time frame set for reconsideration on the decision to temporarily scrap redevelopment plans.
Chelsea had previously been involved in a legal battle with the Crosthwaite family, who were unhappy at the prospect of a bigger stadium encroaching on their land.