England's Euro 2021 Starting XI
With Euro 2020 postponed. England have an extra year to prepare. Which players make the first team?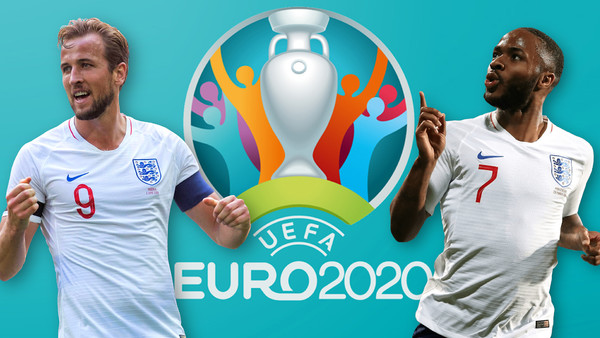 People all over England had a tear in their eye when the news hit that Euro 2020 was postponed. Another summer without international football and another summer without football coming home.
The extra year of preparation is probably a blessing in disguise for the Three Lions, as it allows players who aren't quite ready to get more game time and experience.
The 2018 World Cup brought joy to England fans for the first time in years (however short-lived). There is hope that the first major tournament to take place throughout the whole of Europe will bring back the good times. As long as the pubs have re-opened by then, that is.
This team will use the always safe 4-3-3 system with a holding midfielder in the centre. However, a lot can change in a year so it's entirely possible that England switch back to a 5-3-2. Or maybe even 4-4-2 (that worked for Sven and Capello).
The starting 11 is a headache for many an England fan but, there is no need to worry as this predicted team is guaranteed to bring football home... Possibly.
11. Dean Henderson - Goalkeeper
Potential candidates: Nick Pope & Jordan Pickford.
Over the last 20 years, England has had only one quality goalkeeper: Joe Hart. He wasn't perfect, but in his prime, he was globally recognised as one of the best in his position. This all changed when Pep Guardiola came in and chucked him out on loan, pretty much ending his England career. Failed loan spells at West Ham and Burnley followed. He now sits on the Burnley bench watching Nick Pope fight for the illustrious England number one shirt.
If the Euros took place in 2020 as planned, the safest pair of hands would belong to Everton's Jordan Pickford. His penalty shootout heroics at the last World Cup would have been enough to keep him in the squad but a shaky season has put doubt in the minds of even the strongest Pickford supporters.
Henderson has proven himself one of the best keepers in the league this season. Sheffield United's main man is a great prospect and with another season of Premier League football along with some international starts it should give him the experience needed to make the number one shirt his own.