Everton Transfer News: Wilfried Zaha Skips Training As He Looks To Force Goodison Move
The Crystal Palace forward has followed up yesterday's transfer request by missing training.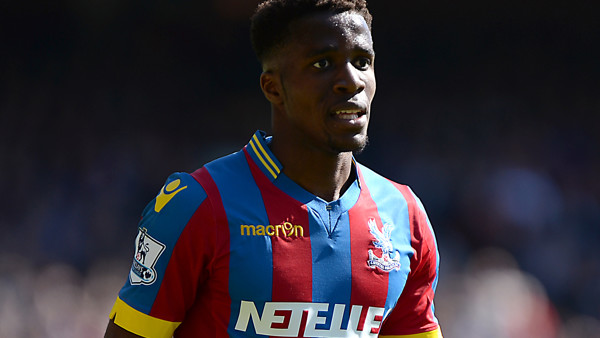 After putting in a transfer request yesterday, Sky Sports is reporting that Wilfried Zaha has today missed training as he looks to force his Crystal Palace exit.
After Arsenal failed with bids for the forward earlier this transfer window, Everton have recently emerged as the frontrunners for Zaha's signature.
Despite proclaiming how Arsenal were his boyhood team who he always dreamt of playing for and how he wants to play Champions League football, Wilf now seems adamant that he will be joining Everton before the transfer window closes at 5pm today.
Earlier this week, Everton lodged a bid of £70 million plus midfielder James McCarthy and striker Cenk Tosun for the player – a bid that Palace turned down. Zaha himself was said to be extremely disappointed at Palace's rejection of this bid as he looks to move to pastures new.
Even though the 26-year-old wants to leave Palace, it's the Selhurst Park club who really hold all of the cards here due to the fact that Zaha still has four years left on his contract.
Crystal Palace are in no urgent need to sell the player, although they obviously run the risk of having a disgruntled Zaha on their books for the foreseeable future should he not get the move he so desperately wants.
One other option for Zaha is the reported interest from Napoli – the Italian transfer window not closing until September 2nd – but if Palace were to sell the forward, it's likely they would want to do it today so that they at least have some albeit brief time to try and bring in a replacement.