Everton Transfer News: Wilfried Zaha Staying With Crystal Palace
Zaha has "beef" with his chairman as he's stopped from leaving Selhurst Park.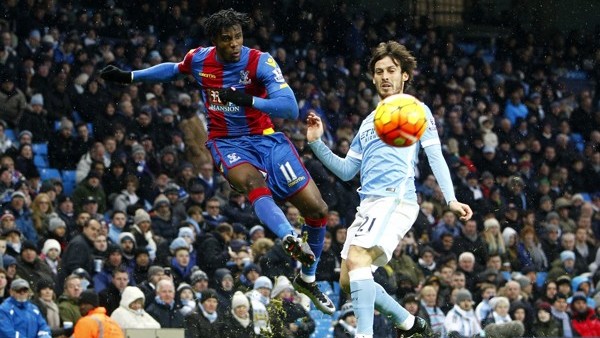 Roy Hodgson talking about having beef? What a time to be alive!
In the up and down potential departure of forward Wilfried Zaha this summer, it looks like any hopes that the Ivory Coast international had of leaving Selhurst Park have now been dashed.
Previously, Zaha had talked up how he wanted to move to Arsenal – the Gunners then putting in a low-ball bid of £40 million – and more recently it's been Everton leading the race for the player.
As of yesterday, the former Manchester United player officially put in a transfer request, and then today he missed training as he desperately tried to engineer a transfer before today's 5pm transfer deadline.
Speaking to Sky Sports, Crystal Palace manager Roy Hodgson has confirmed that Wilfried Zaha is going nowhere – but also that the player is hugely unhappy at that fact.
From Hodgson, "Yes, he's staying. We are pleased about that. He's an important player for the club."
The interesting part, however, was the Palace boss going on to add, "Everyone here has a good relationship with him. There's not a problem with him. His beef is with the chairman and owners of the club because he wanted to leave and they haven't received the offer that the think is sufficient to allow him to love."
Hodgson rightly pointed out the long contract Zaha signed with Palace – a contract that still has four years to run – and that the Selhurst Park club didn't receive an offer that they thought to be acceptable for their star player.
For Wilfried Zaha, it looks like it might be a long few months ahead as any move now appears that it won't be happening until at least January – and that's only if Palace are willing to sell the player.