Everton's Kevin Mirallas In Shock Liverpool Link
Could the Belgian winger be making the unlikely move across Stanley Park?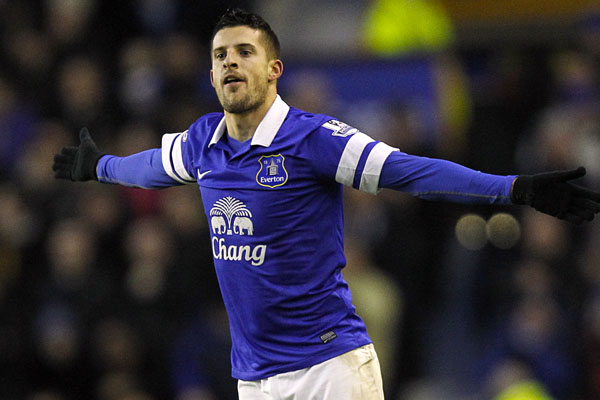 The Metro
is reporting that Everton winger Kevin Mirallas could make a shock move to fierce rivals Liverpool. The Belgian has recently been talking about his need for Champions League football, stating that if the Blues don€™t make it to the competition this season he will be forced to consider his options. That has garnered the attention of a whole host of clubs, with Tottenham reportedly having opening conversations with his agent and Liverpool set to monitor the situation. There is also likely to be attention from clubs in Spain, Germany and Italy to add to that in the Premier League. Everton have already spoken of their desire to offer the Belgian a new contract and shore up the future of one of their star players. However, whether the winger will sign is another matter entirely, and failure to do so could lead to the Blues looking to cash in. Having said that, his previous comments are likely have been a reminder to the club to get moving on offering a new contract. If the club were forced to sell, they would almost certainly rather make something on the player rather than lose him on a free at the end of his contract. A deal with Liverpool seems unlikely however, although deals between the club have been done in the past. In terms of price, the Toffees would almost certainly look to make an improvement on the £6m they previously paid for him from Olympiakos back in 2012, regardless of his contract situation.
What do you think? Are Everton likely to cash in on Kevin Mirallas or will he sign a new contract at Goodison Park? Let us know your thoughts in the comments.