Harry Redknapp Denies Loic Remy Failed Liverpool Medical
Dr. Redknapp gives his take on Remy's collapsed Liverpool move.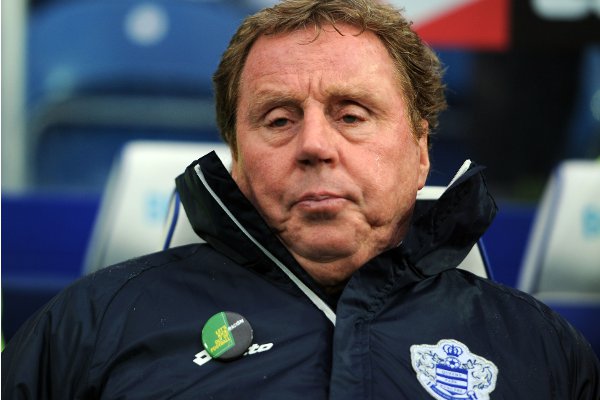 QPR manager Harry Redknapp has spoken of his confusion over the collapse of Loic Remy's exit, claiming the French striker hasn't failed a medical despite Liverpool pulling out of the deal following their own physical examination of the player. Remy was set for an £8.5 million move to Anfield but it is rumoured that a heart defect convinced Liverpool to pull out of the race to sign the striker, who scored 14 goals on loan at Newcastle in the Premier League last season. The French World Cup striker however remains permanently a QPR player following the breakdown of his transfer. And whilst 'Dr. Redknapp' is confused with the turn of events he is happy to have the striker still in his playing squad.
According to Sky Sports, Redknapp said: "He had a stringent medical here, one at Newcastle, one with the French team before the World Cup. He's never had a problem with his fitness - you couldn't meet a fitter lad. I don't see there could be any issue with his fitness. Their loss is our gain. I've got a fantastic striker.
"It can't be a medical one because he's never been unfit. It's not possible. It certainly didn't make any sense - there has to be another reason. It can't be a medical issue. There must have been some kind of breakdown or they've decided to move in another direction.
"Liverpool is a football club that usually handle everything fantastically. I've never dealt with anybody better than them over the years. However, all the talk of the medical doesn't make any sense to me."
Looks like Dr. 'Arry is in luck following Liverpool's decision to pass on the French striker.