Have Liverpool Ever Been Less Likely To Win?
No, probably not.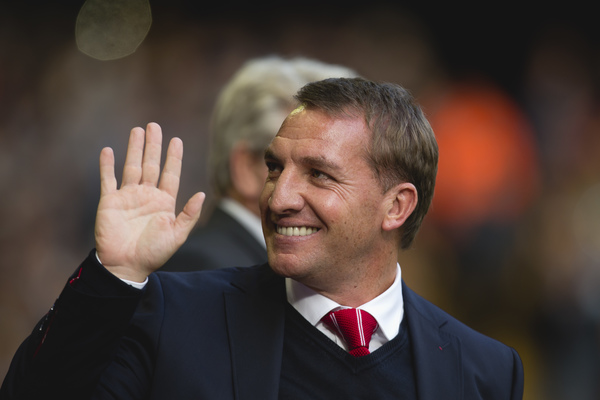 Liverpool are in Spain preparing for tonight's daunting Champions League showdown with Real Madrid, knowing that a victory would arguably be the most unlikely triumph in the club's history. Brendan Rodgers' side are in extremely poor form, both domestically and in Europe, while Carlo Ancelotti's star-studded team are scoring goals for fun and are the current champions of Europe. They key question is: has there ever been a game the Reds were less likely to win since the competition's inception in 1992? The 2005 Champions League Final is probably a good place to start. AC Milan, managed by Ancelotti at the time, had a ridiculous amount of talent in their side, whether it be Cafu and Paolo Maldini at the back, Andrea Pirlo, Clarence Seedorf and Kaka in midfield or the brilliant Andriy Shevchenko up front. Not many gave Rafa Benitez's Liverpool much hope, and at 3-0 down at half-time it was virtually game over. What happened next will forever go down in legend, but even forgetting the remarkable comeback, the odds were stacked against the Reds in the days leading up to kick off too. Benitez's side faced Barcelona at Camp Nou in 2007 in the last-16, and with Ronaldinho, Deco and a young Lionel Messi in their side, among others, many 'experts' predicted defeat for Liverpool. Deco's header made it 1-0, but goals from Craig Bellamy and John Arne Riise, who had fought at a training camp a few weeks earlier, earned them a hugely surprising victory. When Juventus visited Anfield in 2005, for their quarter-final first-leg showdown, they were a real force. Gianluigi Buffon, Lilian Thuram, Fabio Cannavaro, Pavel Nedved and Zlatan Ibrahimovic all started the game, but to the surprise of many, the Reds won 2-1 thanks to goals from Sami Hyypia and Luis Garcia- Cannavaro got an important away goal in the second-half- and it proved to be one of the club's most memorable European nights. The 1-0 triumph over Chelsea in the 2005 semi-final was not as much of a shock as the aforementioned matches, but Jose Mourinho's side had just been crowned Premier League champions and many expected them to progress to the final. Garcia's controversial early goal separated the two sides in the end, as the Reds clung on in a nerve-jangling second-half. Two years later they knocked the Blues out again, and once more they were unfancied on the night. For all these great victories, however, there is a definite argument to say that Liverpool's clash with Los Blancos tonight represents their toughest challenge in Champions League history. How on earth is a defence potentially consisting of Glen Johnson and Kolo Toure- Dejan Lovren is unlikely to start, which is a silver lining at least- meant to deal with the world-class brilliance of Cristiano Ronaldo, Karim Benzema, James Rodriguez, Luke Modric and Toni Kroos? It seems an impossible task, with a cricket score in favour of the hosts more likely, sadly. If Rodgers' men do manage to the achieve the unthinkable and win in Madrid- they'd be ecstatic with a draw in fairness- it would be their most surprising Champions League victory bar none.
We would love to know your predictions for tonight's game?Follow Henry on twitter: @HenryJackson87
We need more writers about Liverpool and Brendan Rodgers! Get started below...
Create Content and Get Paid
---