Man City Transfers: 8 Players Pep Guardiola Will Bring To Etihad
It could be a busy summer for City...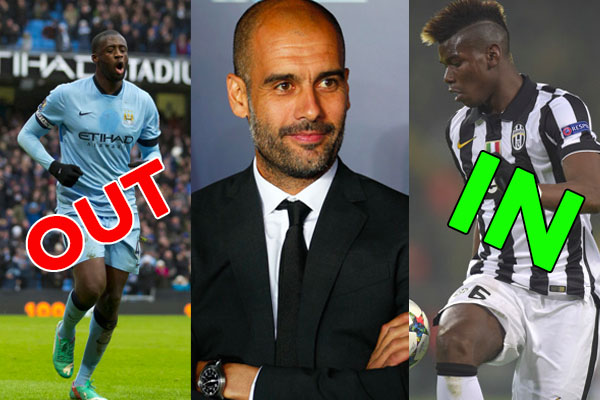 With all focus elsewhere in the league on the immediate business of the transfer window, Man City have made a longer term move that is arguably the most inspired of their recent history. After what feels like months of flirtation, the club have announced that they
will be replacing
Manuel Pellegrini with superstar manager Pep Guardiola when he leaves Bayern Munich in the summer. What they'll get with the Spaniard is trophies and a tactical awareness that has turned both Barcelona and Bayern Munich into titanic teams under his stewardship. He's exactly the kind of manager the top four clubs in the Premier League should be seeking out, and City's acquisition of him is a major coup. He's not coming in to coast though: there is a lot of redevelopment needed to turn Man City into a title challenger, and there's a very good chance the squad will be unrecognisable at this point in 2017. But if City are sitting at the top of the league comfortably by then, it will all be validated. Here is the business Pep Guardiola needs to do from the first day he gets in. Here's 8 players he will need to sign, and those he will need to clear out...
12. Yaya Toure OUT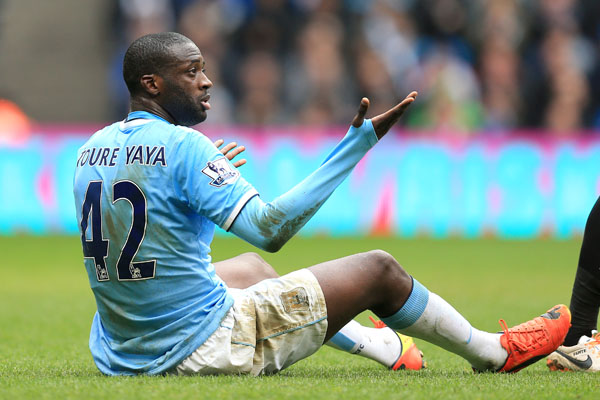 Is Yaya Toure past it? Probably not, but that doesn't mean he doesn't need to be replaced immediately. Guardiola has already sold the Ivorian once, preferring Sergio Busquets in the defensive midfield role at Barcelona, and while Toure has blossomed as a player since leaving Barcelona, he's not the same player he was two years ago. So the idea that the manager would suddenly think of him as his key player is illogical. Plus, he has history with Guardiola, accusing him of forcing him out of the Nou Camp to ONA FM in 2011:
"Whenever I asked him something, he always gave strange answers. He pretty much ignored me until City's offer came in. That's why I eventually opted to leave. I didn't speak to Guardiola for a year. "If he had talked to me, I would have stayed at Barcelona. I did not want to go and wanted to end my career at Barcelona. However, he had no faith in me."
On top of that Toure's agent warned Man City publicly that Guardiola is over-rated.
The new manager will need to steady the ship, and that means making sure he gets rid of any potential friction before it gets a chance to become a focal point.