Man Utd Transfer News: Fergie To Take Isco From Malaga?
Old Trafford look to take advantage of Malaga's financial trouble and nab Isco.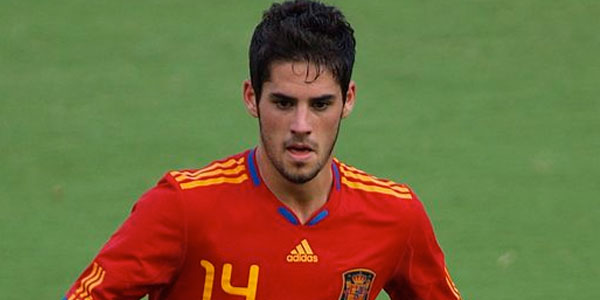 Metro
is reporting that Manchester United are looking to prey on Malaga's dire financial straits and sign up Spain Under-21 international Isco. Without their financial problems, Malaga would absolutely not dream of selling off a rising star so hastily, especially with their recent qualification for the Champions League, so the Old Trafford club are hoping that if they put the feelers out and get a positive response, that they might be able to snap the 20-year-old midfielder up for a bargain price. When Isco came to Malaga from Valencia in July 2011, he cost the club £4.7 million, and reportedly has a £16 million buyout clause in his contract. However, United will look to exploit Malaga's desperation to clear their financial issues and offer far less than that. Malaga's clearout began when they sold striker Salomon Rondon to Rubin Kazan and Santi Cazorla to Arsenal, and this continues as clubs pursue Isco. Sir Alex Ferguson has a habit taking advantage of European sides that have overspent, and such strategic scouring has seen him scoop up the likes of Phil Jones, Javier Hernandez, David de Gea and Chris Smalling. Ferguson could find himself driving an even harder bargain if Malaga don't fare well in the qualifying rounds of the Champions League, and he could acquire Isco for even less.