Man Utd Transfers: Juventus To Offer Paulo Dybala For Romelu Lukaku?
Maurizio Sarri is willing to offer the Argentina forward in his pursuit of Lukaku.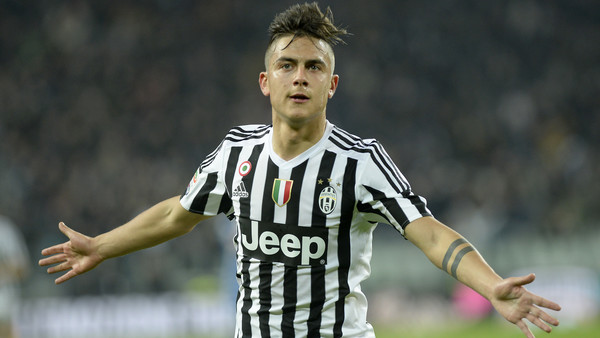 In a move that could be hugely beneficial to both clubs, it looks as if the swap deal involving Manchester United's Romalu Lukaku and Juventus' Paulo Dybala could be edging ever closer to becoming a reality.
Sportitalia's Alfredo Pedulla - via TuttoNapoli.net – is reporting that Maurizio Sarri has given his approval for allowing Dybala to leave Turin if it means securing the signature of Lukaku.
Pedulla claims that Sarri has made his decision, and that the Argentine forward will be informed of this upon returning to Turin over the next few days.
Tuttosport believes that this situation will be clarified one way or the other by the end of this week, and it looks as if Juventus have jumped ahead of Inter Milan in the race to have the powerful Lukaku spearhead their attack next season.
Antonio Conte's Inter have been linked with the Belgian striker all summer, yet they haven't managed to put together an offer that Manchester Untied consider suitable for the former Everton man.
Now, it seems as if the most likely destination for Lukaku is a Juventus team that also features the likes of Cristiano Ronaldo, Matthijs de Light, Aaron Ramsey, Giorgio Chiellini and the recently re-signed Gigi Buffon.