Man Utd Transfers: Paulo Dybala Deal OFF!
Argentine's wage demands prove stumbling block.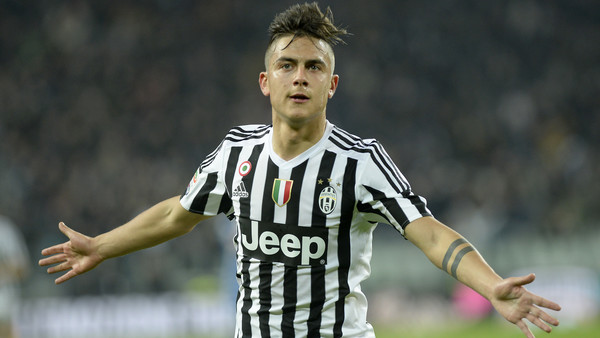 Manchester United have ended their interest in Juventus striker Paulo Dybala owing to the Argentine's wage demands, according to BBC Sport.
The Old Trafford club had been discussing a swap deal for the 25 year old, which would have seen forward Romelu Lukaku head to Turin.
It's understood Dybala had no interest in a move to England, and subsequently requested remuneration in excess of United's estimation.
Dybala returned to Juventus' J Medical facility on Monday ahead of pre-season, where he was greeted with chants of "stay at Juve".
Nevertheless, new coach Maurizio Sarri has made firm his desire to sell the striker, with PSG and Spurs said to have made offers.
The collapse of the Dybala move leaves Romelu Lukaku's Man Utd future in doubt. The Belgian was originally a target of Inter, though the Italian side refused to meet Utd's valuation of the striker.
United rejected an initial €60 million bid for Lukaku, prompting Juventus to enter the race.
Inter boss Antonio Conte remains hopeful that his new side can strike a deal.
"We continue to work on it in the best possible way," he told the media after his team's draw with Spurs.