Man Utd Transfers: United "Should Buy Iniesta And Keep Mata"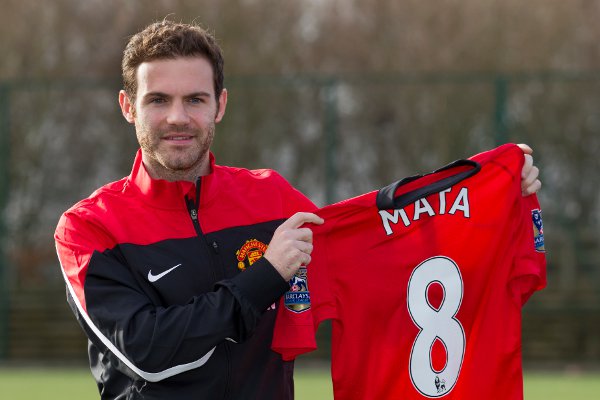 Spanish goalkeeper David de Gea has spoken out to urge new Manchester United boss Louis van Gaal to keep one of the key members of the squad, and add a World Cup team-mate as part of what is likely to be an extensive and expensive rebuilding process this summer. The 'keeper spoke to Movistar to say that Van Gaal must keep his compatriot play-maker Juan Mata at the club this summer, with sweeping changes on the cards at Old Trafford and the club looking towards a new dawn after a season of relative disaster. Mata's acquisition was a shining light in David Moyes' otherwise disappointing tenure at the club, and De Gea believes that Van Gaal needs to keep faith in the player who was mooted as a key to rebuilding the squad:
"I would not sell Juan Mata. He is a very important player for us. We have taken a qualitative leap with him and he has adapted very well."
Suggested moves for the likes of Cesc Fabregas have put questions marks over Mata's future already, and
Sky Sports
are also suggesting that Van Gaal will look to plunder Barcelona further to bring in Andres Iniesta. Despite his warning to keep Mata, De Gea insists that Iniesta would be a welcome addition to the squad:
"If I had millions and millions, I would buy Iniesta. He is one of the best players in the world. He has character, quality and goals. He has everything."
Do you think Louis Van Gaal should bring Iniesta to Old Trafford and put him into a first team that still contains Juan Mata? Share your thoughts below in the comments thread.