Man Utd's Moody Mourinho Will Need More Than Mind Games This Season
The Man United boss doesn't seem too happy with his side lately.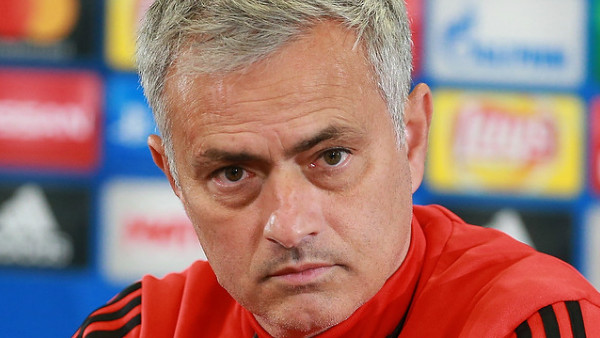 The Premier League season hasn't yet started but José Mourinho's mind games and mood swings certainly have. In recent days, the Portuguese has cut a frustrated figure, publicly displaying his dissatisfaction with his club's transfer dealings and criticising academy youngsters after some pretty dismal pre-season results.
He also announced that Liverpool should be expected to win the Premier League this season after spending a lot of cash and making several big-money additions to their squad. Assessing the Anfield side's spending, Mourinho stated that Jürgen Klopp's side simply "have to win".
Well, they did win when United and Liverpool met in a friendly a few days ago. Liverpool emerged 4-1 victors and Mourinho took the opportunity to air his frustrations once more, saying he'd requested five players to bolster his side over the summer but had his doubts that even one of them would arrive in time for the club's Premier League opener with Leicester City.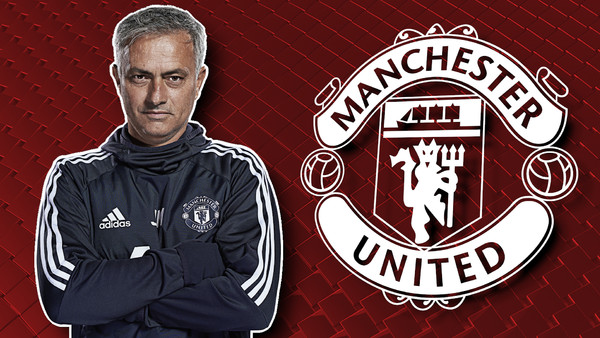 Mourinho's comments about Liverpool being title favourites are typical of the Portuguese, who often picks and chooses his words carefully in order to play down the pressure on his own team while trying to build up some tension at other clubs. Mourinho's mind games are an important part of his managerial arsenal, but they won't be enough to see him through this season, and the first thing the United boss needs to do is start sorting his attitude out.
The self-proclaimed 'Special One', who once seemed like the coolest, cockiest character in the sport, has looked glum and gloomy for some time now, criticising his players and complaining about decisions not going his way on multiple occasions. His pre-season antics are just the latest examples in a long line of controversial incidents.
Mourinho's moody demeanour has even inspired some observers to question whether he wants out of Manchester United altogether. An enigmatic figure, it's hard to really know what Mourinho is thinking or how he's feeling, and it'll be fascinating to see how his mood develops over the coming weeks and months.
It's possible that all of his comments and outbursts are just more mind games designed to motivate his squad and keep the media's attention on him rather than his players, but it's hard to see how calling out Antonio Valencia for being unfit, lambasting young academy graduates in pre-season friendlies, and criticising Anthony Martial for not rushing back to America after the birth of his child is really going to have any kind of positive effect on anyone.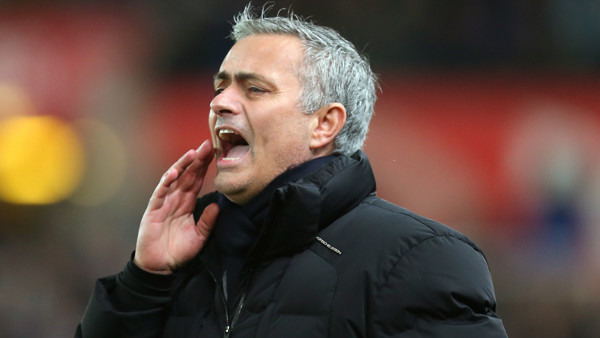 Despite the absence of trophies, there's a big argument to be made that United showed signs of progress under Mourinho in his second season. They were exceptionally strong at the back, with the second-best defensive record in the league, and ended the season with 81 points, which is one more than they amassed when they won the title in 2011 under Sir Alex Ferguson.
For the first time since Fergie left, United finished second in the Premier League. The fact that they lost the FA Cup final means that the season ended on a sour note and wasn't quite what Mourinho would have wanted, but the Portuguese hasn't done badly at Old Trafford. So why does he seem so miserable?
He's the manager of one of the biggest teams in the world, with a wealth of talent at his disposal. Just this year, United snatched two huge signings away from their big rivals Manchester City, adding Alexis Sanchez and Fred to their ranks. World Cup winning Paul Pogba is getting better and better, David De Gea is the best keeper in the league and doesn't seem to be going anywhere, and there's still time left in the transfer window for another player or two to arrive.
All-in-all, Mourinho's situation isn't a bad one, yet he looks a beaten man before the first Premier League ball has even been kicked. Perhaps the pressure of his famous "third season syndrome" might be getting to him. Just like at Chelsea and Real Madrid, Mourinho is heading into his third season with a defeatist look about him and none of the confidence and levelheadedness that often defines his arrivals at new clubs.
It's understandable that the Portuguese isn't happy with United's summer spending so far. Fred seems like a great addition, but the squad arguably does need reinforcement in other areas in order to really compete in all competitions. If United's hierarchy isn't meeting Mourinho's demands halfway, it's normal for him to be upset.
But the season is fast approaching and his job right now is to motivate and prepare the players at his disposal in order to get off to winning ways. Aside from a match against Tottenham in the third week, United have a relatively comfortable start to the season on paper and can set the standard in their very first game with a win over Leicester.
At the moment, United fans are rightfully worried that they're heading into a potentially problematic season with a very troubled boss at the helm. Mourinho's mind games can be useful, but they're only going to get him so far and he needs to start weighing his words a little more carefully to avoid dissent and disruption among his players.
The Old Trafford faithful have supported him this far but won't accept another trophy-less season. Whatever's eating the Portuguese, he needs to sort it out pronto and start focusing on tactics and training rather than verbal assaults on the players and staff around him. Otherwise, United's season could be over before it even begins.
Create Content and Get Paid
---