NFL: Early Predictions For The AFC
Patriots sinking, Miami rising, and the Browns? Just being the Browns.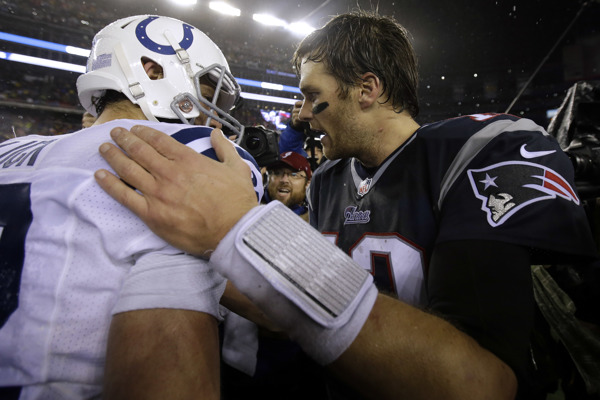 The combine is a distant memory, the free agency period opened long ago, and now the pieces are pretty much set, fans are starting to weigh up their team's chances ahead of the 2015 NFL season. It's easy to be swept along with the furore and media circus that circles the NFL off-season, but once the dust begins to settle from Draft Weekend, it's time to talk football. Not politics, not selections; proper football. First up, let's take a look at the AFC, the conference that hosts the current Super Bowl champions, the Patriots, fresh from their last-gasp 28-24 victory over the Seattle Seahawks in Arizona following the last campaign. Last season's AFC North was the undoubted strongest division, with the Steelers, Bengals and Ravens all boasting double figures in the win column, while the Browns managed to be less awful and finished with a 7-9 record, though with a bit more luck, that could have levelled out. The AFC South continues to house two of the worst teams in the entire league, with the Colts dominating proceedings, while the AFC East and West host the classics, the Broncos and Patriots, with a combination of the Chiefs, Chargers and Lions all impressing last time around. But what does the AFC have in store for fans this year? Let's take an early look at how each team could fare.