NFL: Early Predictions For The NFC
Chip Kelly's masterplan is set to boom, Lions will be tamed, and there's a power shift in the West.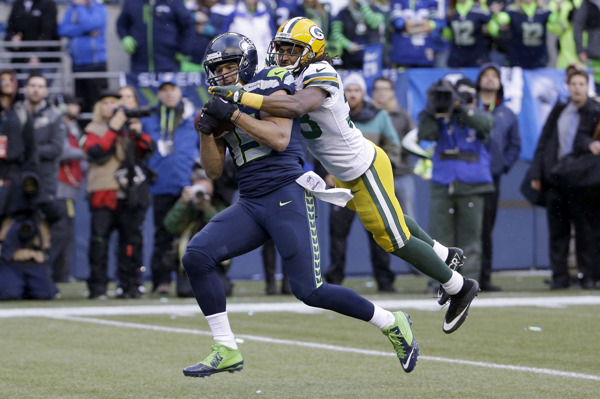 One play call separates the AFC from the NFC, with the latter's representatives, the Seattle Seahawks, missing out on the Super Bowl through one moment of madness that cost them back-to-back wins. This time around, the kings of the NFC West will be back for vengeance, wounded animals, dangerous and wild, with a new weapon up their sleeve, while the rest of their divisional jostle for second place. In the NFC East, Chip Kelly's Eagles are primed and ready to mount a genuine challenge for the Cowboy's top spot, while the eyes of the NFL community will be on Odell Beckham Jr. with the Giants as he prepares for his first whole starter season, with the Madden curse lingering over him, ominously. Then in the NFC North, fans could be treated to one of this year's strongest divisions with the Packers heavily tipped for great things after the regular season, while the NFC South will be hoping to recover from a dismal 2014, with the Panthers, Saints, Falcons and Buccaneers all aiming to come back from losing records. Here are the early predictions for the NFC ahead of the 2015 NFL season. Where does your team rank?