Raphael Varane Has Just Completed Football At 25
Football? Completed it mate.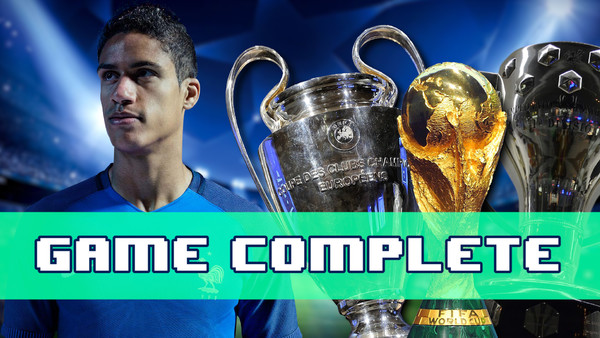 Amidst all the ticker tape, celebrations, and blokes in suits ruining the lifting of the trophy yesterday, you may have missed an unbelievable statistic as France beat Croatia 4-2 to win the 2018 World Cup.
Not that Olivier Giroud didn't manage a shot on target in 546 minutes at this summer's tournament... although that's almost impressive for a World Cup winner.
Rather, that Raphael Varane, one of the key players in a phenomenal French side, at the age of just 25 has basically completed football. He's won:
- 4 x Champions League titles
- 3 x UEFA Super Cups
- 3 x FIFA Club World Cups
- 2 x La Liga titles
- 2 x Spanish Super Cups
- 1 x Copa del Rey
- 1 x World Cup

Aside from the European Championships, which France should be considered one of the favourites for in 2020, Varane has basically won it all over the space of just seven years!
It's an amazing achievement for a player yet to reach his peak, and it remains to be seen what this incredibly talented defender could go on to do in the future.
Nevertheless, can he do it on a cold Wednesday night in Burnley? Can he honestly say he's won everything with no Carabao Cup winners medal?!