Real Madrid Transfers: £150 Million Bid For Eden Hazard Coming?
He's got pretty big shoes to fill!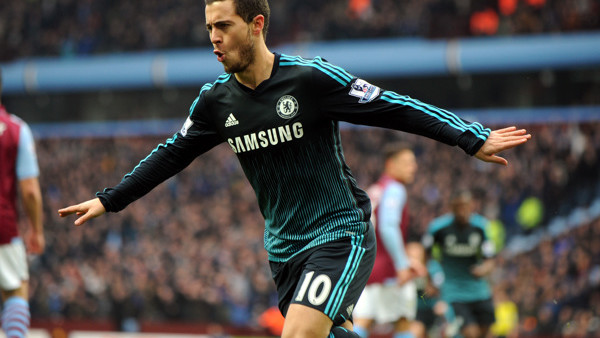 As Real Madrid begin their urgent search to replace star man Cristiano Ronaldo, The Daily Mail are reporting that they are set to bid £150 million to Chelsea for Eden Hazard.
Following Ronaldo's move to Juventus, Madrid have over £100 million burning a hole in their pocket and have identified Hazard as the key target in their search for a new superstar.
The 27-year-old, who has also been linked to Barcelona, has two years left on his Chelsea contract and seems reluctant to sign a new £300,000 a week deal which is currently being offered by the Blues, possibly due to the instability in the upper echelons of the club. Last month Hazard challenged the club to make signings before he would commit.
It's rumoured that the Belgian, who has been one of the stars of the World Cup, would be part of a plan to acquire several world-class players to fill the void left by the Portuguese legend for Los Blancos.
Eden Hazard has made no secret of his admiration for Madrid, despite stating he was "good" at Chelsea, he has repeatedly mentioned his ambitions to play at the Bernabeu, this week spoke of the "special" nature of the Real shirt and how they are a "club who make you dream".