Spurs Make €70 Million Offer For Paulo Dybala
Mauricio Pochettino goes all out to sign Juventus' Argentina forward.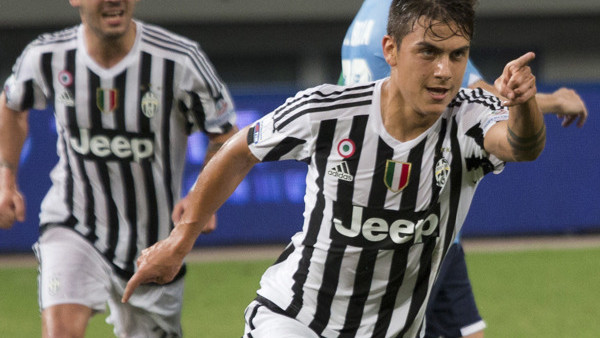 Hot on the heels of our earlier story that Spurs were the frontrunners to sign Barcelona's Philippe Coutinho, now comes word from Italy that Mauricio Pochettino's men are in for Juventus' Paulo Dybala.
Sky Sport Italia reports that Spurs have lodged a €70 million offer for the Argentina international – with The Old Lady ready to accept that offer as Maurizio Sarri is keen to let Dybala depart the Juventus Stadium.
Much like his failed move to Manchester United, it appears that any transfer to Spurs is going to come down to whether or not Dybala fancies the move. Juve and United were keen to swap Dybala for Romelu Lukaku, but ultimately the former Palermo forward was unsure whether a move to Manchester was right for him – to the point where he was requesting ridiculous wages to complete that transfer.
What makes a switch to Tottenham appealing for Dybala is that Spurs manager Mauricio Pochettino called the player over the weekend and the two Argentines are said to have got on like a house on fire.
You also have to consider that Spurs are in the Champions League for the 2019/20 campaign, while Manchester United could only offer Dybala Europa League football.
For Dybala to move to Tottenham, it comes down to several things. Firstly, does he fancy moving to London? And secondly, would the notoriously tight Daniel Levy be prepared to match the £12 million basic wage that Dybala was demanding from Manchester United?
Either way, being linked to players such as Philippe Coutinho and Paulo Dybala means it's an exciting last few days of the transfer window for Tottenham Hotspur.