Spurs Transfers: 10 January Replacements For Roberto Soldado
Is the Spaniard's time at Spurs up?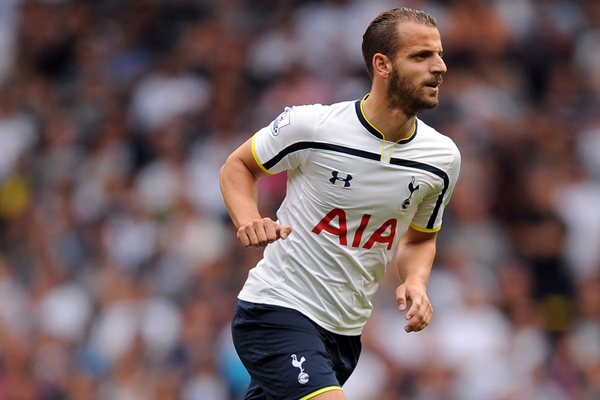 As heartbreaking as it might be to admit for some Spurs fans (some have been less sympathetic), it may well be time to admit that Roberto Soldado's time is up at the club. After arriving in the summer of 2013 from Valencia for a costly £26 million, Soldado was expected to be the twenty-goals-a-season striker the club needed. That didn't happen - he scored just six Premier League goals in his first campaign, only two of which were from open play - but many people were happy to put that down to needing time to settle and were hoping he'd come out this season with all guns blazing. That hasn't happened either. He has yet to score in the Premier League and has managed just two goals in all competitions - having scored against AEL Limassol in the Europa League and against Nottingham Forest in the Capital One Cup - and he had a terrible day against Manchester City on Saturday. In a 4-1 loss, despite assisting Christian Eriksen for Spurs' only goal, Soldado missed a penalty and also fluffed a couple of other decent chances - a performance for which he has since apologised to Spurs fans via social media. To truly emphasise his poor performance, at the other end, Sergio Aguero notched four goals and was outstanding. As much as Soldado tries - and as nice a guy as he appears to be - Spurs need a striker who is going to score goals and may be forced to bring in another in January - and they may opt to ship Soldado out as well. With Emmanuel Adebayor also said to have made little impression on Mauricio Pochettino, a new signing - or even a couple of new signings - in the forward department seems inevitable. On that note, here are ten January replacements for Roberto Soldado...