Spurs Transfers News: Javier Hernandez To White Hart Lane?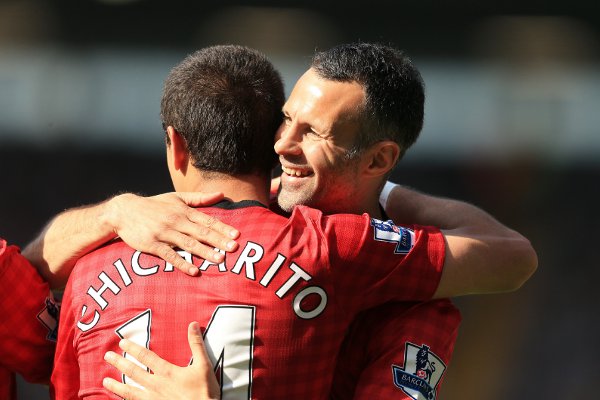 Mexican striker Javier Hernandez has been told by Mexico boss Miguel Herrera that he should
leave Manchester United
after the World Cup if he wants to keep being selected for his national side. The diminutive striker has been limited mostly to substitute appearances at Old Trafford since his 2010 arrival, but this has not prevented "Chicharito" from starring for his country in that period and he has an extremely impressive international record of 35 goals in 58 games - but that could seemingly change unless he plays more first team minutes at club level. Tottenham Hotspur have
long been linked
with signing the striker and would no doubt be interested, should Manchester United make him available. Spurs would, however, reportedly
face competition
from the likes of Premier League rivals Aston Villa and Italian giants Inter Milan. Emmanuel Adebayor was Spurs' only real goal threat up top last season, with Roberto Soldado failing to live up to his billing, Jermain Defoe being sold to Toronto FC and Harry Kane only really cameoing at the season climax and a striker of Hernandez's ability could go a long way to rectifying a long term problem for the Lilywhites. Spurs don't have a manager at the moment, and any bid would have to wait until one was appointed - as well as the World Cup coming to an end and the transfer window officially opening - but Hernandez's situation will certainly be being monitored by the likes of Daniel Levy in the Spurs boardroom. What do you think? Should Spurs attempt to sign Javier Hernandez? Would the Mexican move to White Hart Lane? Let us know your thoughts in the comments box below.