The 15 Best Kits For The 2019/20 Serie A Season
Looking for a new shirt for five-a-side? Look no further than the latest offerings from Serie A.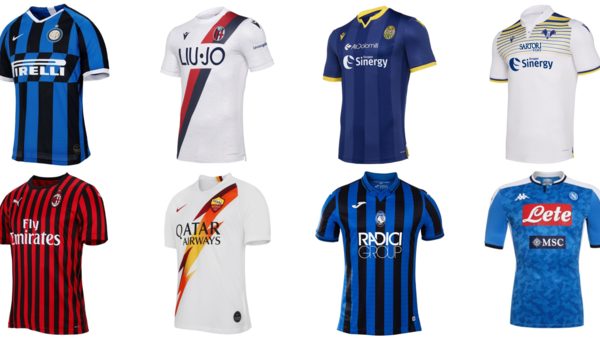 With the new Serie A season on the horizon, it's the ideal time to take a deep dive into the laundry bag and check out the kits that'll soon be gracing some of the world's most iconic pitches.
As the birthplace of world-famous fashion houses like Gucci and Prada, there are few places in the world that are better to look to for style tips than Italy. From Juventus' trademark black and white stripes to Fiorentina's classic purple look, this sartorial wisdom clearly extends from the catwalk to the football pitch with ease.
In an age where sportswear and streetwear are so inextricably linked, it's the ideal time to make a statement and start working football jerseys into your everyday wardrobe - even if you're only a casual sports fan. Also, the ubiquity of football means that you'll always be able to strike up a conversation about your shirt anywhere in the world.
Whether your style is bold or understated, modern or classic, there's something for everyone in the eclectic range of shirts offered by Italy's premier clubs this year. So, with this in mind, here are some of the top picks that you should consider adding to your collection.