The Most Expensive Liverpool XI Of All Time
A team packed full of world-class players. And Andy Carroll.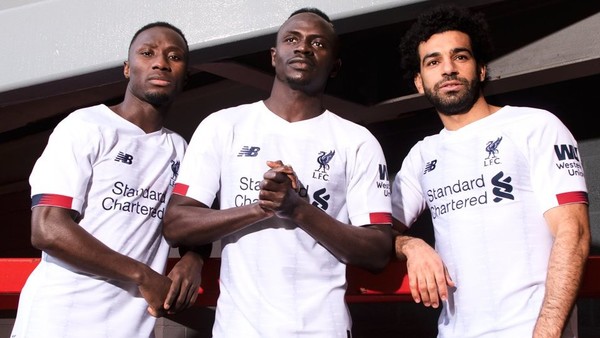 It's fair to say that Liverpool are the team to beat right now.
The current European and World Champions, were cruising to their first league title in 30 years prior to the suspension of the season. Under charismatic manager Jurgen Klopp, the Reds have become an elite team and a great part of their success has been their smart recruitment.
While the likes of Manchester United, Manchester City and Barcelona have spent vast sums of money on new players, Liverpool have navigated the transfer market more effectively spending big on only a few players and looking for quality in underrated assets. Key members of the squad including James Milner and Joel Matip were signed for nothing, while Andy Robertson and Georginio Wijnaldum were bargains bought from relegated teams.
Spending smarter is better than spending more and as Liverpool's most expensive team shows, just because a player costs a lot doesn't mean they can deliver the goods on the pitch.
11. GK: Alisson
Following Loris Karius' disasterclass in the 2018 Champions League Final, Liverpool knew they would need to spend big on a new goalkeeper if they wanted to win major trophies.
Enter Alisson Becker who briefly became the world's most expensive keeper when he joined the Reds from Roma. Plenty of eyebrows were raised at the transfer, especially since Liverpool had stuck seven goals past the Brazilian in their UCL semi-final tie just a few months earlier.
But all doubts were swept aside, with Alisson quickly establishing himself as one of, if not the best, all-round keepers in the world. Able to play out from the back with ease and an excellent shot-stopper, he is the perfect example of what is required from a modern day goalkeeper.
In his short time at Anfield he has already claimed two major trophies, the Premier League Golden Glove (with 21 clean sheets in a season), was named the UCL Goalkeeper of the Season and to top it all off, won the Copa America for Brazil in 2019, conceding just one goal throughout the entire tournament.
Worth every penny.
Callum McAvoy
21-year-old journalism graduate from Croydon. When I'm not moaning about or singing the praises of Doctor Who or a great film or two, I'm (unsuccessfully) looking for a job or setting up a podcast. Again usually unsuccessfully.
See more from Callum