The Tottenham Hotspur Fiasco: An Arsenal Fan's Take
The best coach in the history of Spurs fired. An chaotic madman hired...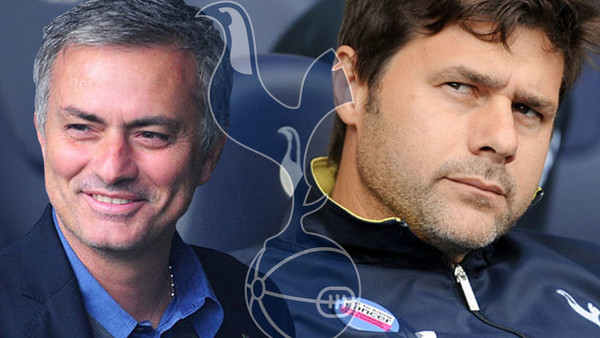 The sacking of Pochettino has struck a nerve with fans across the nation, regardless of affiliation. Even for Arsenal fans, the sacking has led to us empathizing greatly with poor old Poch, Public Enemy Number One for quite some time, because of the objectively fantastic work he did with a relatively average Tottenham team, and the fact that he has been scapegoated for the fiasco at Spurs despite all of this. And that is the crux of the matter.
Mauricio Pochettino was the most Wenger-Ferguson-like (Wenguson, if you will) of modern day football coaches, in the way that he came in as a relatively unknown quantity to an average team and worked miracles for many years. For the last few years, Pochettino has been synonymous with Spurs, as the "Weng-ie" dynasty was for their respective clubs.
He was Spurs.
Not as talismanic as Kane, of course, but we are not comparing like with like. If there was ever a man to replicate and oversee a modern-day dynasty, there is no question that Pochettino of Spurs, being so intrinsically linked with their success and identity, would be a prime candidate. One could argue that if Poch had left on his own terms, then a similar managerial tenure to Wenger was not dead or impossible per se, as much as it was undesirable in the current climate.
Yet, the simple fact that he was sacked, not that he left for greener pastures, but was fired, is absolutely incredible considering what the man is clearly capable of.
His tenure could even be said to represent a microcosm of what's wrong with modern football. To achieve such consistent greatness with a side that, perhaps, should not have gone so far (and were not going so far before he arrived) yet did, because of the manager's supreme skill in bringing out the very best in his players, and then to get sacked after barely a half season of below par form is beyond comprehension.
Unless you count the questionable form at the end of last year, which should not, seeing as they navigated a tricky Champions league ladder all the way to the final, they have had only half a season of below par form. It does seem odd that if you cast your eye across the North London divide, or the rest of the country for that matter, it seems fans everywhere EXCEPT Tottenham fans are rejoicing, because a high-quality manager with a Premier-League-proven pedigree is on the market, having been swapped out for a "short-termist" coach with a massive ego.
I am well aware that this is potential Arsenal fan bias, but one could argue that what was happening with in the last half season with Tottenham was simply the squad reaching their ceiling, stagnating and gassing out after so much success, and this was their return to the mean.
Perhaps this squad needed to (if you can forgive the cliche) get rid of the old guard (Eriksen, Alderweireld, Rose) and reinvigorate the clear potential and talent of players such as Winks, Kane and Alli while reinvesting in youth and new signings (the Arsenal-targeted Dayot Upemecano perhaps?) For this process to happen, Spurs just needed a high-quality manager to drive the reinvigoration and rebuilding process, and they just so happened to have one, with experience at that very club, to do exactly what was required.
This squad's needs are not too dissimilar to what the Tottenham of five years ago needed, when Pochettino was appointed. In seasons past, when managers were in for the long haul, this season or half season would be seen as a blip, and the undoubted quality of the manager would remain as a beacon of hope for supporters, but alas, not in these times even though Pochettino has surely proved his coaching credentials by now.
To clarify, I am not yearning for the "good old days". But Pochettino surely should have stayed as long as the man himself deemed fit, because Tottenham currently need what they already had and will now struggle to find a better replacement. His quality as a manager is unquestionable and whenever a fan of another club in crisis (see Arsenal, Man. Utd) wonder who is the best candidate to rebuild, Pochettino will be the first name on that shortlist.
Tottenham now need to rebuild, and yet they have just let go of the best, for lack of a better term, "rebuilder", currently available in world football. Indeed, it is telling that Poch is being sacked from Spurs but targeted by Barcelona, Real Madrid, and salivated over by Arsenal and Manchester United fans desperate for change!
One could of course view Tottenham's news through another lens, that being that Pochettino's sacking is the most conclusive sign of ambition any Premier League club has made in the last season, and up there in the history of the tournament. To sack your greatest ever manager on a short run of poor form shows the standard that modern Tottenham hold themselves to.
They know (whether based in reality or not) that they can do better and if things aren't working, they clearly are not afraid of pulling the trigger in the belief that things have to get better or can only get better. Things aren't working, so things need to change.
Contrast that to my beloved Arsenal and the outrage, the vitriol and the cries from the stands to "crucify Unai" and to "free Ozil". Emery has been below average for two entire seasons. The board are still, despite the lack of results and poor performances, backing Emery. While many shower the board with praise by saying "we're the most loyal club in England" it certainly shows a lack of ambition in comparison to our arch-rivals.
Tottenham have mishandled this situation however. Look at the replacement for evidence, in Jose Mourinho. It's clear that Daniel Levy has a fascination with the man as this is his second pursuit of the Portuguese, yet it feels like the two business savvy men are polar opposites in their core beliefs and interests. Daniel Levy and Spurs have built their footballing identity around not spending in the market, focusing on the long term, promoting youth, and in recent seasons, pulling from the same core group of players regardless of form, ego, or contractual status.
While Jose Mourinho loves to be an underdog, on the other hand, wherever he goes he demands investment and throws his toys out of the pram (publicly) when he doesn't get what he wants. He does not promote youth if he can help it, and does not take kindly to big egos in a dressing room.
He's not afraid to drop anyone despite them being a core player (see Pogba at United as a prime example) and does not place any semblance of importance in the long term success of the club. On paper, they are utterly incompatible. Again, if Arsenal fans are rejoicing at the appointment, and Spurs fans are feeling uneasy, there is something seriously wrong. These roles should be reversed.
Regardless, both Tottenham and Arsenal are now in a rebuilding process, and I believe the most qualified man to do so, with experience rebuilding a Premier League North London Club (someone who is still relatively young to boot) is currently on the market with a potential bone to pick with Levy. Certainly food for thought for Raul Sanllehi and Edu at Arsenal.
The Argentinian is most definitely at the forefront of chairman Ed Woodward's and struggling coach Ole Gunnar Solskjaer's minds, for very different reasons. One thing is certain, Pochettino is a man in demand, for good reason, and those in pursuit must move fast.
Sadly my cynicism, born of supporting Arsenal for this long, tells me that my beloved club will stick with Emery, eventually get Marco Silva, and swap Guendouzi for Claudio Bravo. As for the Spurs across town, it certainly feels as if they have mishandled this situation and the lingering frailties evident in their last performance confirm this.
The appointment of Mourinho has the potential to work out. I, however, remain sceptical.
Troubling times indeed!