Tom Brady: 5 Possible Destinations & 5 Possible Replacements
6 Superbowl Championships, 3 MVP Awards, and 14 Probowls...but is it enough to keep the legend?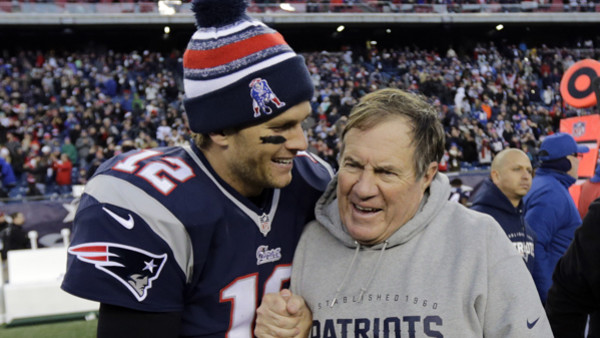 Will the last ever pass from Tom Brady in a Patriot uniform be a pick-six? He's said he wants to play until he's 45, but with the loss to the Titans it feels like the end of an era.
He's set to become a free agent, and he hasn't seemed very satisfied with the direction the team has gone with regards to weapons at his disposal. On Saturday, there was no Antonio Brown, Gronk, or Josh Gordon to play Robin to Brady's Batman. Maybe time is up for the Brady-Belichick dynasty.
Here's where we go into unknown territory. Would Brady even want to play for another team, another coach, another city? Do the Patriots begin a re-build, or does Belichick replace another missing part and keep the engine running as he's done with every other position? New England has the 23rd pick in the first round. Will that be high enough to secure one of the 2nd-tier quarterbacks that will be available after Joe Burrow and Tua Tagovailoa are taken?
While we delve into the unknown, it's very likely the two sides are already working on the details to keep Tom in town. But let's have some fun anyway...
10. Replacement: Teddy Bridgewater
Bridgewater could be one of the top veterans on the free agent market. It seems he's fully recovered from his career-threatening injury. He's proven himself as a starter, going 11-5 as a Viking in 2015 and then 5-0 this past season while replacing Drew Brees in New Orleans. He's young enough at 27 that he still has room to improve, but he's also been in the league long enough that he may no longer be happy in a back-up role. After Sunday's Wildcard loss to the Vikings, don't expect Brees to be satisfied with that game being the finale to his career. If he opts to not retire, then expect Teddy to be on the move.
Teams such as the Chicago Bears and Tampa Bay Buccaneers will be looking for someone to compete with their current starters. Knowing that the top rookie QBs will be off the board early come draft day, New England will be in heavy competition for Bridgewater's services when free agency opens. If things do fall apart in the Brady talks, Teddy Bridgewater might be New England's best hope.