UFC: 5 Fighters Who Can Beat Chris Weidman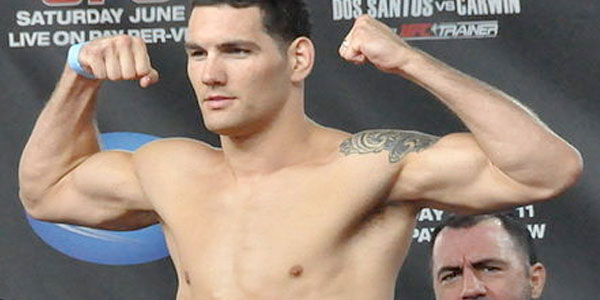 Chris Weidman shocked the MMA world last year with two victories over long-time middleweight king Anderson Silva. Weidman now stands atop the division with a lengthy line of hungry contenders waiting to get their hands on his belt. The champ is seemingly ready to take on anybody. He's young, strong and has a solid grappling game; the NCAA Division 1 All-American is also the only man to ever knockout Anderson Silva in a MMA fight. Weidman has shown to be very well rounded, durable and dangerous although inexperienced. He'll be put to the test by a handful of elite fighters making their way through the division's top ten.
5. Gegard Mousasi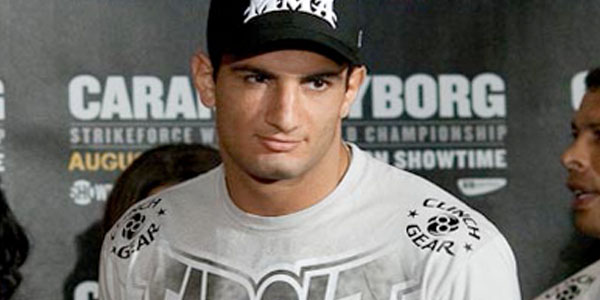 The hardcore fans have known about Mousasi for a long time, now that he's finally in the UFC he has also decided to drop down to middleweight which is his more natural weight class. Things seem as if they are set in line for Gegard to finally prove himself in the UFC. Set to face Lyoto Machida in his upcoming fight February 15, means he probably has a difficult road to the title. If he gets through Machida the UFC might award him a shot at the champion. Mousasi is no slouch he holds a professional record of 34-3 and has competed in both boxing and kickboxing with success. He has held world titles in both DREAM and Strikeforce organizations. Gegard has beaten a variety of opponents from welterweight contender Hector Lombard to Heavyweight fighter Mark Hunt. With 18 knockouts and 11 submissions under his belt the twenty eight year old is already a veteran of the sport. The only possible hole in Mousasi's game is his lack of takedown defense which cost him his Strikeforce belt in a close decision loss to King Mo. Wrestling happens to be one of the things Weidman excels in therefore stylistically speaking he should have an edge. However it will be interesting to see how Gegard performs in a new weight class and if he's been working on his wrestling defense. He would certainly have an advantage in the standup and pose a threat everywhere the fight goes. He is a crafty finisher with good up-kicks, submissions and dangerous combinations.