UFC: 5 Reasons Daniel Cormier Is A Threat To Jon Jones
MMA's injury gnomes have struck once more, and Alexander Gustafsson is out of UFC 178!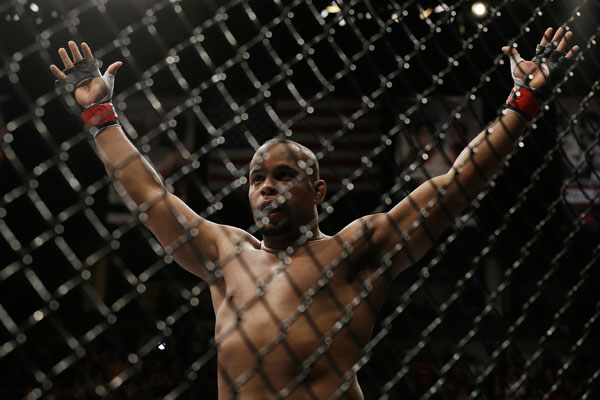 That's right - the Swedish fighter who gave Jon Jones his toughest fight to date at UFC 165 in Toronto, Canada, has fallen to injury. The UFC has confirmed that his fight with Jones at UFC 178 in Las Vegas has been postponed. In the meanwhile, with the promotion not wanting to let yet another big card go down in flames, Daniel Cormier, who at one point recently had been considering some elective surgery, is probably quite thankful he put off going under the knife, as he gets the nod to replace "The Mauler" in Las Vegas. Cormier has been calling out Jones since he arrived in the UFC and opted to move down to light heavyweight to avoid butting heads with training partner and champion Cain Velasquez, first on Twitter, and most recently in the octagon after dispatching the formidable Dan Henderson at UFC 173. Cormier was the final heavyweight champion in the now defunct Strikeforce promotion, winning their drawn-out heavyweight tournament to grab the title. He beat Josh Barnett in the finale, and also holds wins over Bigfoot Silva, Roy Nelson, Frank Mir, and the aforementioned Dan Henderson. It has been a hell of a run for the former NCAA Division I wrestler, and now it seems that he's finally getting a crack at the man he has been gunning for over the past year plus, Jon "Bones" Jones - the youngest lightweight champion, the greatest lightweight champion, and a man who may some day been considered the greatest of all time. Jones, however, was exposed if just a little in the Gustafsson fight. He bounced back in beating Glover Teixeira at his own game at UFC 172 in April, but Glover was, to be honest, an overrated threat. Cormier is not, and here are five reasons why.