Who Should Conor McGregor Fight Next? 5 Possible Opponents
The FIVE opponents McGregor could face when he finally returns to the Octagon.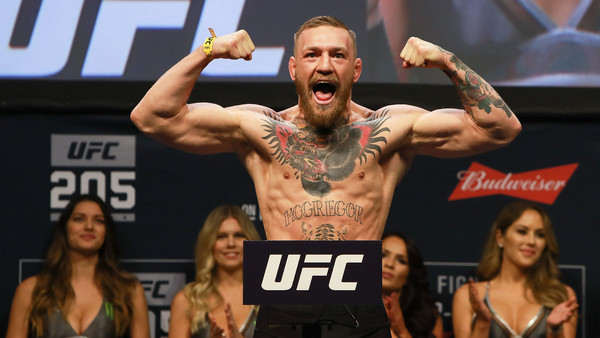 'The Notorious' announced his retirement on social media earlier this year but it now seems that this was rather premature. With fervent rumours circling the web, MMA fans are eagerly anticipating his long-awaited return to the cage. One of the most entertaining fighters on the planet, Conor McGregor catapulted mixed martial arts into the mainstream, bringing new exposure to the UFC.
Fighting out of SBG Ireland and trained by legendary coach John Kavanagh, the former 'champ champ' is angling for a return to the Octagon. McGregor was suspended for 6 months for his part in the infamous fracas at UFC 229. The potent trash talker has engaged in many feuds with other fighters throughout his career.
McGregor has made it clear that he wants the rematch with bitter rival Khabib Nurmagomedov. However, the UFC has recently booked Khabib to defend his title against interim champ Dustin Poirier at UFC 242 in Abu Dhabi. It's likely that McGregor will have to get another win under his belt before he gets another shot at Khabib.
But who will he have to face?
5. Max Holloway
1355671

Before we get started, here is a honourable mention to Brazilian legend Jose Aldo - it would be a nice payday for his final retirement fight and a chance to avenge his quick loss to McGregor back at UFC 194.

Max Holloway is the reigning UFC Featherweight Champion with a professional record of 20-4. Holloway himself lost to McGregor early on in his career and has been feuding with the superstar on social media ever since. After losing to McGregor via decision, 'Blessed' went on a 13-fight tear through the featherweight division, punching his way past the likes of Jose Aldo, Anthony Pettis, Brian Ortega and Jeremy Stephens.

Holloway last lost a tough decision fight against interim champ Dustin Poirier, having jumped up in weight for the first time in his career. Blessed is in talks to defend his title against featherweight veteran Frankie Edgar. Rising star Alexander Volkanovski also outlined his intentions for a title shot after decisively defeating Jose Aldo. If Holloway eases past both of these challengers, a rematch with McGregor is highly likely.

Two of the most exciting precision punchers on the UFC roster, a bout with the Irishman would be great to watch.