Yaya Touré Willing To Play For "£1 Per Week"
Ex-Man City star's agent makes a sensational plea to Premier League rivals.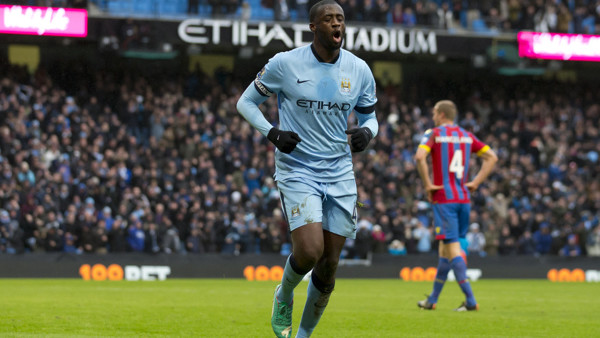 Imagine anyone in the Premier League earning just £1 per week. As implausible as it sounds, comments from Yaya Touré's agent Dimitry Seluk to Russian sports website Sport24 (reported by ESPN) suggest the ex-Man City star would be willing to forgo a huge wage packet just to stop Pep Guardiola next season.
As ridiculous as it sounds, Seluk mirrored Yaya's controversial comments about the Man City manager and said the pair had "decided to dedicate the next season to Guardiola and prove to Man City fans that Yaya is still far from retiring".
He then made a plea to City's rivals and said they should grasp the chance to have such a talented player in their midst for only £1 per week.
Touré told the media yesterday of his unhappiness when playing under Pep Guadriola at Barcelona and City. Then, he said Guardiola has a vendetta against African players and offered to send him a cake if the Spaniard picked a team with "five Africans in it".
That stunning outburst has been complemented by his agent's own bold claim. Will footy fans see Yaya pulling on the red of Man Utd, Arsenal or Liverpool next season?
Watch Next...