Friends Quiz: Can You Guess The Episode From Rachel's Dress?
How well do you remember TV's iconic fashionista Rachel Green and her dazzling outfits?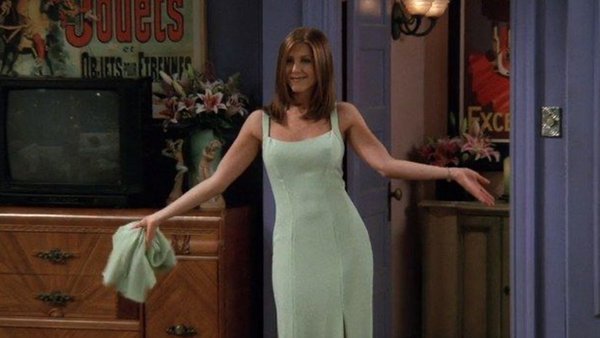 For ten years and 236 episodes, Friends entertained the world. People grew up watching these six young, attractive, twenty-something friends navigate their work, friendship and relationships in 90s New York. But little did anyone know that the love for the show would resonate for generations to come.
It's been more than 18 years since fans sat through the emotionally draining finale, and it's fair to say times have changed since Friends ruled our lives. It might not be the trendsetter like it was in its prime, but one trend that has stood the test of time is the approval ratings on Rachel Green's style.
Whether the hair goals she gave us each season or her classy outfits that never go out of style, the fashionista still rocks our wardrobes and influences style choices. Rachel Green rarely tops the popularity list for Friends characters - that honour goes to Chandler, obviously - she is nevertheless one of the classiest characters in the history of sitcom TV.
So here's a quiz to celebrate this bubbly fashionista and her keen sense of fashion. Can you guess the episode just by looking at Rachel's dress? Only the most obsessive Rachel Green devotees have a chance of getting close to 100% on this quiz!
1. Which Episode Was It?